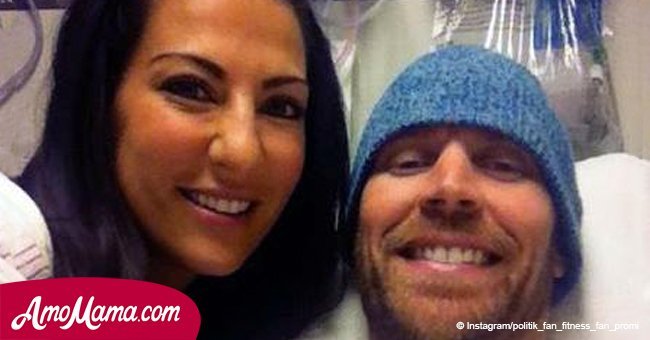 Woman marries boyfriend with terminal cancer. 3 weeks later, miracle occurs

He was losing so much weight around the time they started dating.
As reported by Liftable, Rob Mooberry was diagnosed with stage four cancer while in a relationship with Amanda.
The pair met while working at the Cosmopolitan Hotel in Las Vegas. He was a bartender and she was a cocktail waitress.
They fell in love with each other as soon as they started dating. Then Rob began to lose weight. Within a year, he had lost 60 lbs. He also complained of stomach pains.
The first few doctors who checked Rob had no idea what was afflicting him. Then one surgeon did an exploratory surgery.
Rob and Amanda received a devastating news afterward. He was diagnosed with stage four terminal colorectal cancer.
The surgeon removed a fist-sized tumor during the exploratory surgery. But that wasn't the end of Rob and Amanda's problem.
The cancer had invaded his aorta track, lymphoids and bladder. Doctos told him he only had a few weeks left to live.
As they processed the heart-breaking news, Rob proposed to Amanda. He was lying in a hospital bed.
"I want to get married," he told her.
"So do I," she replied.
They exchanged vows while Rob was on his two-week leave from the hospital before chemotherapy.
Rob began treatment two days after getting married. He showed no signs of improvement after his first round of chemotherapy.
They decided to stop the radiation and chemo treatment. Rob began taking a holistic treatment approach.
"We both changed our diets to strictly vegan, experimented with different herbs, and even did coffee enemas," Amanda recalled.
Rob's doctors didn't approve of this, but his cancer was 80 percent gone after just three weeks.
He was cleared of cancer by December 2014.
Rob and Amanda are now happy parents to twins, whom they welcomed in 2016.
Please fill in your e-mail so we can share with you our top stories!