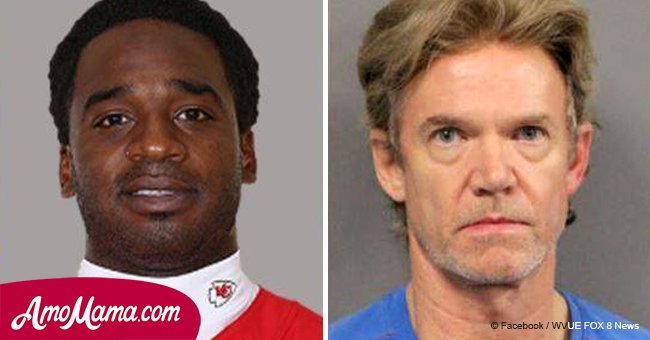 Ronald Gasser finally received a sentence for killing Joe McKnight
The murderer of the famous NFL athlete is finally brought to justice after being sentenced to 30 years.
Ronald Gasser was finally sentenced to 30 years in prison after he pulled the trigger and shot famous NFL running back, Joe McKnight, to death. McNight was fatally shot in his own vehicle at the age of 28.
According to Faith Family America, Gasser faced a maximum sentence of 40 years at the time of his sentencing. He gunned down McKnight, who played for the Jest and Chiefs from 2010 to 2014, during a road-rage incident on December 1, 2016.
He shot McKnight three times through his passenger side window, the source further revealed.
At the hearing, McKnight's own mother spoke out at the trial. She gave a moving victim impact statement saying that Gasser didn't require to do what he did. "It hurts. It's going to hurt a long time," the source quoted her as saying.
Surprisingly, McKnight's wife stated that she did not want to raise her child with hatred for Gasser. She explained that she did not want her child to grow with any kind of hatred despite the tragic incident.
"It will be my life's mission to make sure my son, Jaiden, doesn't grow up with hate for you. Not because you don't deserve it, but because he should not have hate in his heart," the source further quoted McKnight's wife as stating.
Meanwhile, the lawyers of Gasser are attempting for a new trial in the case. At least, for now, the case is at its closure and the family of McKnight has at least some kind of satisfaction.
McKnight played college ball at USC before finally joining the New York Jets, which spearheaded his sports career.
Please fill in your e-mail so we can share with you our top stories!