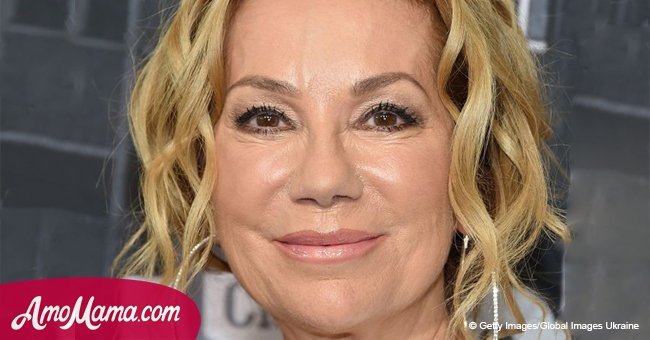 Kathie Lee Gifford's recent appearance in a new outfit gets fans thrilled

While some people might like to play with the snow in winter, some others prefer to enjoy the sunny days of the spring season.
Kathie Lee Gifford is one of the latter and she made it clear in the Today show aired on March 19, 2018, as she wore a floral dress that attracted a lot of attention from the audience and many more people in social media.
As reported by Entertainment Daily, she chose a Betsey Johnson gown and paired it with nude heels. Gifford completed the look with a pair of Jennifer Miller hoop earrings that gave the final chic look to the 64-year-old woman outfit.
She took to Twitter to ask her fans if spring had arrived already and explained what she was wearing, as well.
As soon as people looked at her outfit, they couldn't help but comment. Reneé Larson pointed out that Gifford was clearly ready for spring and that her dress would be a good choice for Easter, as well.
Both Gifford and her co-worker, Hoda Kotb, always gather many viewers who like to take a look at their marvelous outfits. A different event attracted their attention earlier this month, though.
They released two different books on the very same day (March 6, 2018), which might suggest there is some sort of competition between them. The truth is that they wrote about different topics.
Kotb's is a children book and it titled I've Loved You Since Forever. It is a project very close to her heart and inspired by her one-year-old daughter, Haley Joy.
Gifford's, on the other hand, was named The Rock, the Road, and the Rabbi: My Journey into the Heart of the Scriptural Faith and the Land Where It All Began. In it, she documented her four trips to Israel and the lessons she learned from each experience.
One of the most coincidental aspects of their published works is that both books got in the New York Times best-seller lists last week. Kotb placed her book at the top of the children list while Gifford made it to No. 2 on the Advice, How-To and Miscellaneous list.
Please fill in your e-mail so we can share with you our top stories!