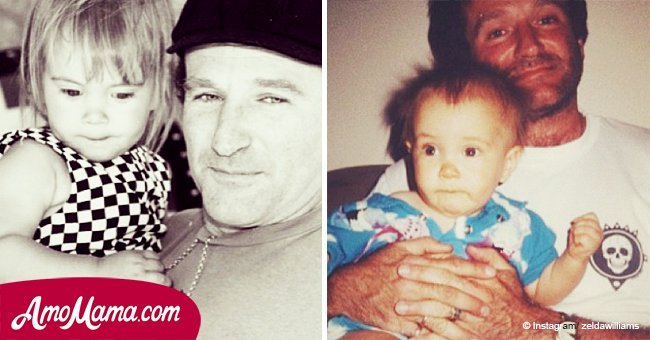 Remember Robin Williams' cute daughter Zelda? Now she's 28, and her late dad would be proud

The 28-year-old seems to have figured out her career goals in Hollywood.
As discussed in an article published by E Online, legendary comedian Robin William's daughter, Zelda Williams, has forged her own path in Hollywood coming out of the shadow of her father's overwhelming legacy.
Zelda believes that she has a big impression to leave on Hollywood with her talent and creativity. While many star-kids have dreamt of being a model or an actress, Zelda struggled with confidence in her childhood.
She was an introverted child and believed that she did not fit in. Zelda admitted to being a difficult child and even shaved off her head at one point in time. She recalled the time when she did not fit everyone's expectation as a woman.
"A lot of actor's kids are really beautiful models and I wasn't that. I was really awkward and short and had this low voice. I didn't fit what they expected of me as a child of an actor."
Zelda Williams, E News, September 12, 2017
Zelda has partnered up with the Creative & Cultivate conference, sponsored by Microsoft, Sorel, The Mine, and Express. The conference aims to encourage thousands of women to build their dream careers.
Zelda recalled her moments of rejection in show business when she attempted to be an actress. She joked that she would have been the first actress who looked 17 years old but sounded like she was 40.
She shared her learning that a 'no' does not always mean 'no' when it comes to creativity. The writer-director-actress who recently tasted a short stint of success onstage said that she never felt bitter about her hardships.
Zelda elaborated that the teenage years are not easy for anyone but those hardships are the ones that help a person grow. She confessed that she has changed a lot since her teenage years.
Now, she enjoys wearing high-heeled shoes and dresses up for parties. Her favorite attire is a two-piece suit. Zelda admitted that her 16-year-old self would be annoyed if she saw her current self.
Please fill in your e-mail so we can share with you our top stories!