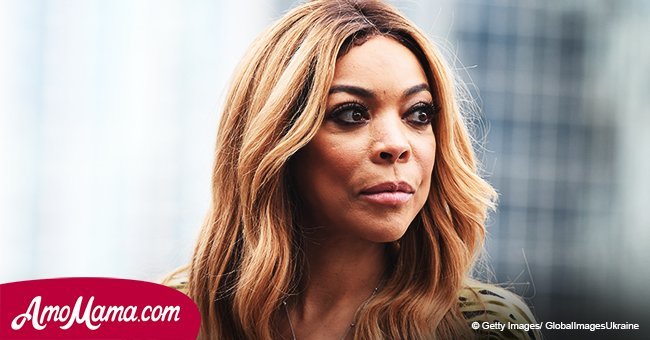 Wendy Williams felt sick during her show right after she got back from battling scary disease
Wendy Williams is back on air after taking a break from work due to an illness but it seems the sickness still persists.
Amomama shares with you news of Wendy Williams' shaky comeback to host her show after a three-week break to recover, as signs of the illness still persist as reported by RadarOnline on March 19, 2018.
For the past 1 month, fans of the famous talk show 'The Wendy Williams Show' weren't all too happy as their host, Wendy Williams, took a break from the show.
The 53-year-old talk show host took an impromptu 3-week break from work due to an illness called Graves diseases.
Wendy, who loves her fans dearly, apologized to them via her Instagram explaining that she had a doctor-mandated rest from work that she had to fulfill.
She explained her disappointment at having to leave the show for a while in an Instagram video and appointed Jerry O'Connell to fill in for her as she was said to resume her gossip duties on March 19.
The long-awaited March 19 finally came but Wendy's countenance didn't seem to have improved much.
While she was dishing the dirt on Prince Harry's decision to waive prenup in his marriage to actress Meghan Markle, Wendy belched and burped repeatedly.
She took a pause for a while as she struggled to continue the rest of the show with coughs interrupting her.
Later in the show, Wendy went all emotional as she talked about people who assisted her during her trying period of sickness.
The host who doesn't seem to have a lot of friends dedicated her appreciation to her fans, colleagues, and family.
She said:
'I do the show because there are hundreds of people who are the show and they don't really get the credit they deserve. So thank you to everyone! Thank you. And I really have to credit my family, you know my son Kevin and also my husband Kevin the love of my life. I could not have done this without you'
This comes after Wendy faced a backlash from the black community for choosing a white person and not a black to fill in for her while she was on her 3-week break.
We wish the iconic show host a speedy recovery.
Please fill in your e-mail so we can share with you our top stories!