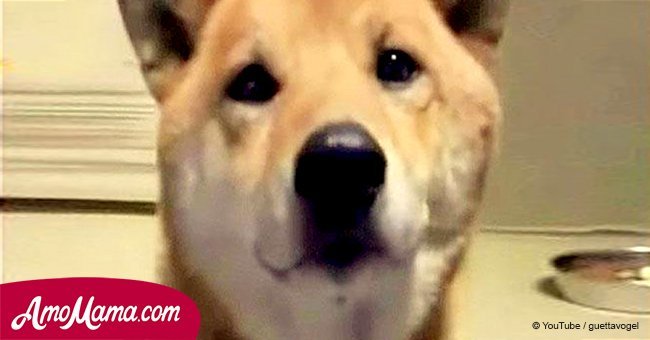 Mom asks her dog to 'bark softly'. His response is priceless
Dogs are our best friends and they have the ability to make us laugh.
Animal Channel shared a story about a dog's amazing trick that has the internet cracking up.
The Internet has a lot to offer for a person who loves dogs. It has shown some of the impressive tricks performed by the pet.
Who can forget the adorable dog who could 'play' the drums and other instruments? There was another dog who was touted as the 'world's most obedient dog' because he could resist a cookie for long.
Both the adorable pets stole everyone's hearts with their tricks and their videos went viral in no time.There has been an addition to the list recently and many say that it was the most impressive thing they ever saw.
In the video, a cute Shiba Inu barks at its mother who is holding a treat behind the camera.
She slightly scolds him asking if that was how he barked. He barks again. She then says, "You can bark a little softer, right?"
The dog then replies with a soft bark. However, what was more surprising was the fact that he gets quieter until he's barely whispering.
The video was shown on a game show or a talk show as the viewers' faces are visible on the top left corner of the video.
The viewers are left baffled and amused by the antics of the dog. Similarly, users on YouTube commented on the video, after being entertained and impressed by the super-smart dog.
A user, WingedBull1, said, 'OMG I LOVE THIS DOG, I JUST CAN'T STOP WATCHING IT.' Another user, Lovi Poekimo, said that it was the 'most bafflingly adorable thing ever!!!'
Viewers are left laughing after watching the video and are saying that the Shiba Inu is the cutest dog they have ever seen.
Many were also left wondering how the woman taught her dog the amazing trick.
Please fill in your e-mail so we can share with you our top stories!