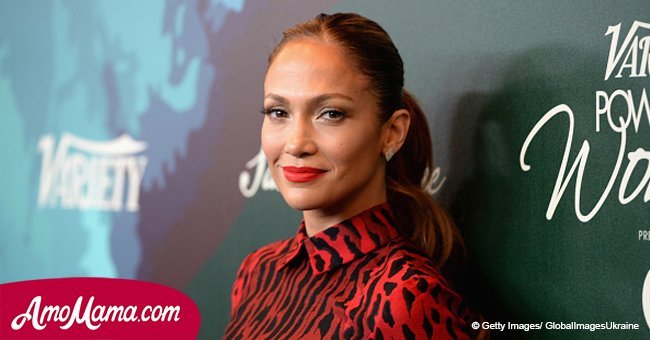 Jennifer Lopez, 48, flashes her toned dancer legs in a tight black bodysuit

The daring singer makes a bold move as she challenges herself with a dangerous eye-catching stunt.
Jennifer Lopez recently shared a photo of herself attempting a dangerous balancing act while donning a pair of stilettos and a tight black bodysuit.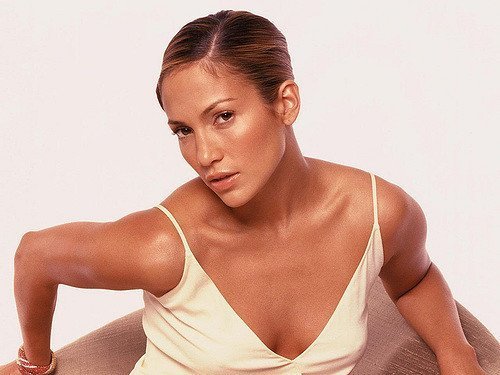 Source: Flickr
It seems that the sexy singer will stop at nothing when it comes to getting a good photo out. And a few days ago, she showed the world the lengths she'd go to achieve that perfect shot.
Dressed in a tightfitting black body suit that showcased her gorgeous legs, she was photographed with one leg in front of the other as she tried to balance her way along a thin ledge overlooking a beautiful skyline.
Making the balancing act even more challenging, she was sporting a pair of sky-high heels and wearing a giant headdress as she wrapped her upper torso with a white shirt tied around her small waist.
The photo was part of her cover spread for the April issue of Harper's Bazaar. In another photo from the series which she also shared on her Instagram, she was suspended on air upside down as she swung high against the backdrop of the city in a flowing red dress. She captioned the photo,
"above the rooftops...that's where you'll find me...."
Rightfully so, the 48-year-old singer seems to be soaring high lately with her professional and personal life developing beautifully. While she juggles between her flourishing singing and hosting career, she also successfully established her relationship with Alex Rodriguez. The couple have been dating for over a year now and have managed to blend their two families with their children getting along so well.
Just as her recent photo, the singer sure knows how to strike a balance when it comes to her life.
Please fill in your e-mail so we can share with you our top stories!