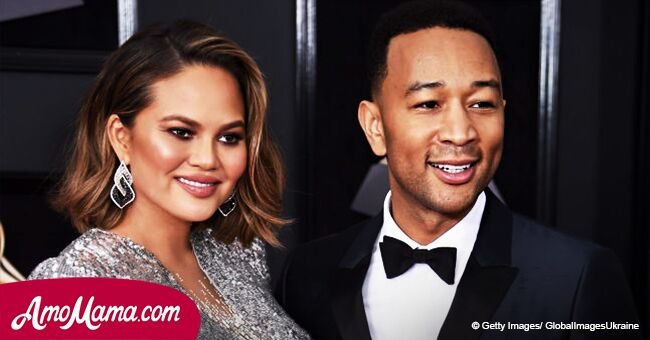 Pregnant Chrissy Teigen, 32, reveals how much weight she has gained due to pregnancy
Chrissy Teigen is expecting her second bundle of joy with husband John Legend in June, and she is keeping it real as she always does. As opposed to most celebrities and ordinary people who shy away from sharing how much weight they have gained through the journey, Chrissy is keeping it 100! As Daily Mail reports, the model and mother of one took to Twitter to reveal how much weight she has added.
'Up 40 pounds and not one ounce went to my butt. please stop shaming the buttless, we are trying.'
In response to her tweet, one Haylie @HayliNic replied: 'This makes me feel better about the 20 I've gained so far,' to which Chrissy hilariously responded; 'Just a heads up that when a preggo says what they've gained, you can only share what you gained if it's more. Not less. THEMS THE RULES.'
Chrissy, a foodie and cookbook author is known to indulge her cravings when she is pregnant. A source close to her told E! News that 'her cravings are out of control during this time around and she has no discipline. She loves junk food and eats basically anything she wants.'
Earlier in the day, Chrissy and her cute daughter Luna were seen arriving in LA after a family vacation in Asia. The family went to China then Hong Kong and later Seoul before jetting back home.
Chrissy and John Legend have been married since 2013 and they welcomed their daughter in 2016. They revealed in January that they are expecting a boy.
Talk to us in comments.
Please fill in your e-mail so we can share with you our top stories!