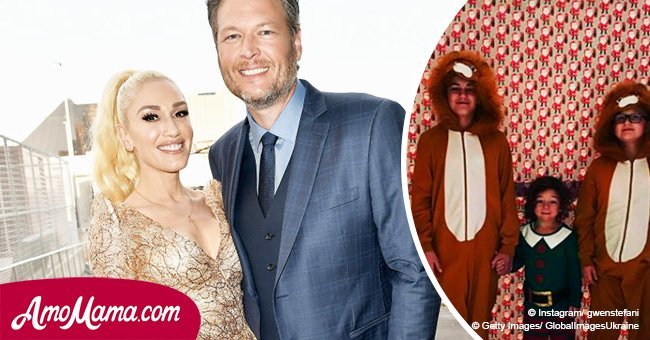 Blake Shelton and Gwen's kids: singer makes a confession about not having his own children

The 41-year-old singer, songwriter, and The Voice coach, Blake Shelton, had always known that he wanted children.
He had to put that prospect on the backburner due to his career and his divorce from Miranda Lambert in 2015. Shelton started dating No Doubt singer, Gwen Stefani, in November 2015.
As reported by Entertainment Daily, Shelton had become involved in the lives of her three sons, 12-year-old Kingston, 10-year-old Zuma, and 4-year-old Apollo.
Still, Shelton and Stefani wanted a child together, and they spent most of 2017 visiting doctors and undergoing fertility treatments.
Unfortunately, they couldn't conceive naturally and have decided to put that dream on the back burner for the time being.
Referring to Kingston, Zuma, and Apollo, Shelton said that he never saw parenthood coming, but he had to admit that raising them with Stefani 'is so much fun.'
Not having children of his own, he never realized how much he had missed out on.
"Then all of a sudden it happens, and it's like, 'Wow, I really missed out on a lot.' And so having them around, is you know, I don't even know how to describe it. It's so much fun."
Blake Shelton, Entertainment Daily, March 21, 2018.
While it is difficult at times to share the co-parenting responsibilities with Stefani and her ex-husband, Gavin Rossdale, Shelton is grateful to have the rays of sunshine in his life.
Stefani and Shelton have decided that if conceiving happens naturally, they would be overjoyed to welcome a fourth child into their fold. If not, they will also be happy.
Instead, they will focus on their respective careers as well as making memories with Kingston, Zuma, and Apollo. Shelton is currently on his County Music Freaks Tour.
Please fill in your e-mail so we can share with you our top stories!