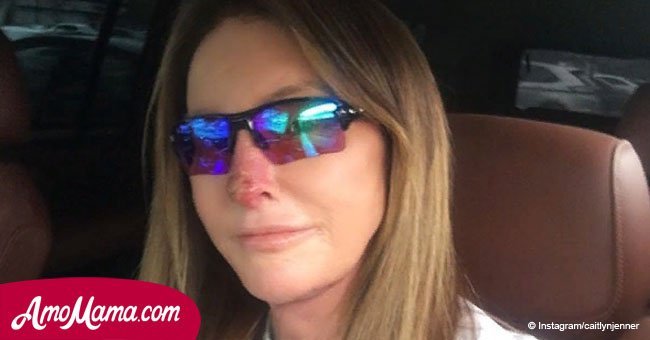 Caitlyn Jenner, 68, gives update on her nose after recent photos of her face surfaced
The reality star is always on the look for procedures to look even better, but this time, health might have been the most important reason.
68-year-old Caitlyn Jenner recently underwent surgery after she suffered severe skin damage due to excessive sun exposure.
Since she was a young track-and-field athlete, she has spent a lifetime out in the sun, and according to Yahoo, it's caught up with her.
According to Daily Mail, on Thursday, March 21, 2018, the reality show personality was back on Instagram to update her fans on her nose.
On several posts, the star has been updating her fanbase about her procedure to start the recovery, as she now suffers from skin cancer.
In a picture, she is shown inside her car, sitting in the driver seat with a pair of showing-off glasses and a little smile on her face.
'Hair is looking great. Nose is not, but healing well!' the Keeping Up With The Kardashians star wrote on her Instagram account. The same outlet explained that the severe sun damage she suffered was 'removed' some days ago.
After undergoing the procedure, she posted a picture in which she can be seen in a white robe while makeup-free, as she stares at the camera with the tip of her nose red and sore.
'I recently had to get some sun damage removed from my nose. PSA- always wear your sunblock!' she wrote in the post.
Yahoo also explained that the transgender activist had the procedure to remove basal cell carcinoma, the most common form of skin cancer.
According to the Mayo Clinic, most basal cell carcinomas are thought to be caused by long-term exposure to ultraviolet radiation from sunlight and it's usually removed via surgery.
Please fill in your e-mail so we can share with you our top stories!