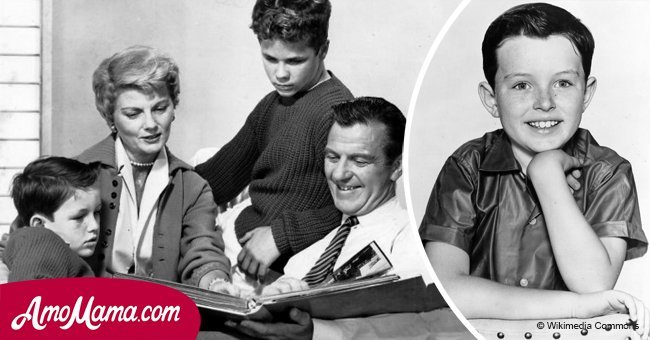 Remember 'Leave it to Beaver' star? Now he's 69 years old, but his famous smile is still there
He was very famous during the peak of the show, now he is raising awareness for a good cause.
Jerry Mathers became at ease in front of the lenses at such an early age. By the time he was cast for Leave It to Beaver, he was already considered a professional young star.
It has been six decades since the show premiered and it still manages to make conversation even up to this day.
Mathers has been acting since he was only two years old. He appeared as a child model for a department store ad campaign.
From that point, Closer Weekly revealed that projects upon projects started to pile up for young Mathers.
Eventually, he was cast as Theodore Cleaver on Leave It to Beaver.
Talking about the classic show now, 69-year-old Mathers said he has always felt like the show never really ended.
He shared that he still talks about the show a lot in interviews and a lot of people still recognize him and his infamous smile on the street.
"It's always for Leave It to Beaver, even though I've done a lot of other things. But it's a pleasure as an actor to have something that's so well recognized and so well received, especially for all these years."
Jerry Mathers, Closer Weekly, March 21, 2018
As for the fame, Mathers admitted that being famous never really bothered him one bit.
He said he lived a good life with his face on almost every merchandise and with the perks he got for being a star. He said it was a "fantastic life for a kid."
When the show ended in 1963, after 234 episodes, Mathers was ready to enter the real world.
While he was on the show, he had a private tutor. When the show reached its end, he wanted to go to a normal high school and so he did.
He became a football player at Notre Dame High School in Sherman Oaks, California. At the time, he also became a part of the United States Air Force Reserve and he acquired the rank of Sergeant after he graduated in 1967.
He graduated with a degree in philosophy in 1973 from the University of California in Berkeley.
After that, he got a job working as a bank commercial loan officer and became a successful real estate developer afterward.
He eventually went back to acting in 1978 when he teamed up with Tony Dow for a touring dinner theater production of So Long, Stanley. It lasted for about a year and a half.
By 1981, Mathers became a disc jockey at KEZY-AM, a radio station in Anaheim, California.
Two years later, he reprised his famous role in the TV movie, Still the Beaver, which was well-received by the people. A follow-up series was of the same name aired on Disney Channel and then TBS, which had a total of 105 episodes.
After the show ended, Mathers continued acting in several TV shows.
At present, he has found his passion by organizing fundraisers for diabetes.
He said, "I kind of use Leave It to Beaver as the worm on the hook; I go in and talk about the show and the characters and sign some autographs, but I always slip in a little bit about diabetes."
Mathers revealed he is passionate in educating people and in raising awareness about the illness.
Please fill in your e-mail so we can share with you our top stories!