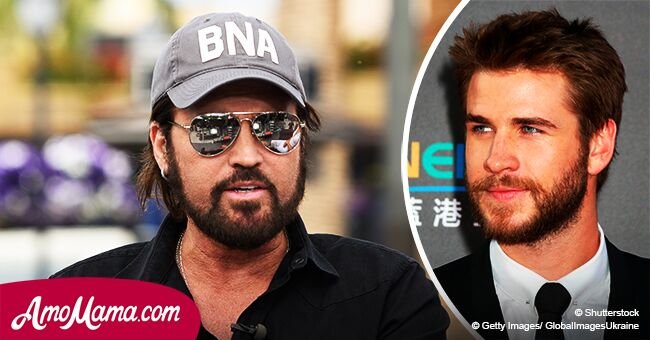 Miley Cyrus' father gets candid as he confesses to 'stealing' Liam Hemsworth's belongings
Billy Ray Cyrus, 56, is such a fan of his daughter Mile Cyrus' 'good' fiancé, Liam Hemsworth, that he steals his clothes. Cyrus told A Current Affair that he 'picks up everything' from the 'Neighbors' star — including his clothes, as reported in the Daily Mail. 'I pick up everything I can off Liam,' said Billy. 'He's a good guy. I even steal his clothes sometimes.'
The singer is in Australia for his first world tour in 25 years and clearly, his 90s track Achy Breaky Heart scoring triple platinum status Down Under after its release. And he seems to love it there too, as he stated; 'If I could change anything, I would've come back every year and maybe twice a year.' Cyrus and his daughter are meant to share the stage in Hunter Valley, and then papa bear will be performing in Brisbane before he calls it a trip.
This will not be the first time father and daughter will be sharing a stage. They worked together in Miley's breakout role, Hannah Montana, and then later on several other occasions. The latest was in The Voice, 2017 when Cyrus was Miley's adviser.
Asked by Courier Mail about his daughter's alleged marriage to Liam in Australia, Cyrus said jokingly:
'Oh, I was down there last month, for a wedding, didn't you hear about it. It was a joke, you didn't get it! The whole world's been chasing me wanting to know if Miley and Liam got married while they were down in Australia. I just say yes, what the heck, man, it's just so funny to watch people's faces and then I always say, "No I'm just kidding". You're the first person I ever did it to long-distance, forgive me for that.'
Well, we will just have to wait for Miley and Liam to confirm or deny the nuptials, won't we? Talk to us in comments.
Please fill in your e-mail so we can share with you our top stories!