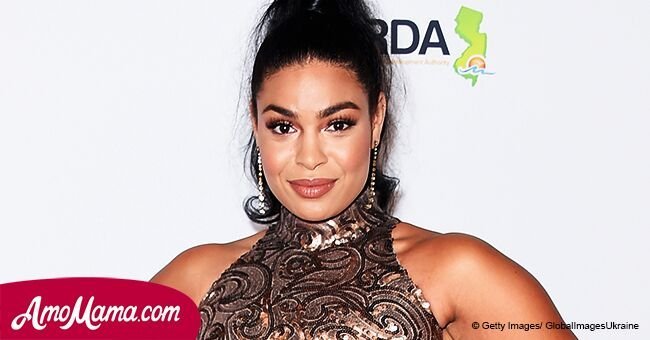 Jordin Sparks shares a photo of her huge baby bump, revealing the pain she's experiencing
Jordin Sparks, 28, and her husband Dana Isaiah are excitedly expecting their first child together and the singer has made a point of documenting most parts of her beautiful journey to share with her fans. Just recently, she shared a post on Instagram lamenting of pains and aches in her ribs and back, thanks to the baby kicking and simply growing.
As the Daily Mail reports, the singer captioned that she was numb in some parts, thanks to the pain caused by her status.
'This little boy wants to be on my literal nerves today. The bottom of my rib cage is numb & I have some shooting pain down my right leg so I'm stretching on my exercise ball. Phew! But it will all be worth it when he's here. I can't complain though because this journey has been smooth sailing for the most part. He's been so good to me! We can't wait to meet you Little Man! Mamas, what side effects did you feel during your pregnancy?'
Sparks and Isaiah eloped to Hawaii last year after dating for a while and then broke the news of the pregnancy to People Magazine in November 2017. She told the publication that the baby is due in spring.
The couple said that they refused to cohabit before marriage on account of being of the Christian faith, but Jordin said she knew right from the start that Isaiah was her husband. 'A couple days after we had actually met, I was like in my head: "That's going to be my husband! That's my husband right there."'
Don't worry, mama. It'll all be worth it, as you said. Talk to us in comments.
Please fill in your e-mail so we can share with you our top stories!