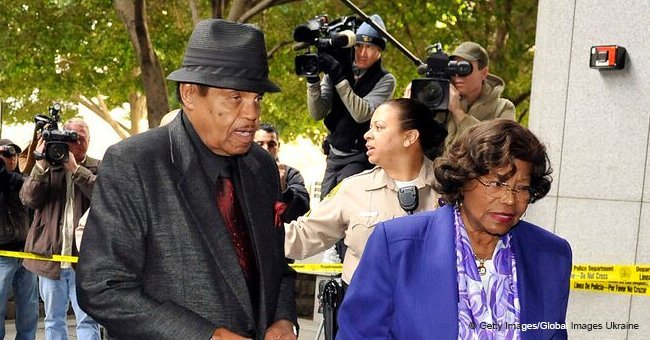 Joe and Katherine Jackson are allegedly desperate due to granddaughter's rumored lesbian affair
- Paris Jackson and supermodel Cara Delevingne have been the main headlines these days on media and news outlets as the two seemingly share a deeper kind of relationship.
- As their social media activities and posts speak for itself, they've been rumored to be dating, and their fans are all in for them.
- However, there are two people in Paris' life who are reportedly not happy with the current rumored same-sex affair, as AmoMama learned from 'Radar Online,' Joe and Katherine Jackson are allegedly in despair due to their grandaughter's rumored budding romance.
The soon-to-be-20-year-old daughter of the 'King of Pop,' is once again making headlines, and this time around, it's because of her alleged budding affair with the 25-year-old supermodel Cara Delevingne.
Both ladies have been spotted on several occasions getting cozy as pictures of them together are swirling all over the internet.
But it is Paris Jackson's posts on her Instagram account that made people's speculations grow further, and thus, rumors becoming more wider and bigger than ever.
Several media outlets have reported about their rumored romance such as the 'Daily Mail Online,' 'Perez Hilton,' 'The Hollywood Gossip,' and various notable outlets.
However, it may look like everyone loves the rumored affair between the two famous names in the industry, but there are specifically notable people in Michael Jackson's life that are allegedly not a fan of the alleged love story.
According to 'Radar,' they've learned exclusively that Paris' 'ultra-conservative,' as to how the site puts it, famous grandparents, are not fans of their rumored affair.
The 87-year-old Katherine Jackson and the 89-year-old Joe Jackson are allegedly distressed over the rumored relationship.
Apparently, an insider reportedly told the source outlet that the 'King of Pop' parents are allegedly not happy about it as the supposed romance contradicts to what they've grown to believe in.
This alleged reaction of Joe and Katherine Jackson was also reported by 'Hollyscoop' above, but it still remains as speculation until the two will publicly speak about it.
Nonetheless, Paris Jackson and Cara Delevingne are continuously sharing snaps and clips on each of their Instagram pages.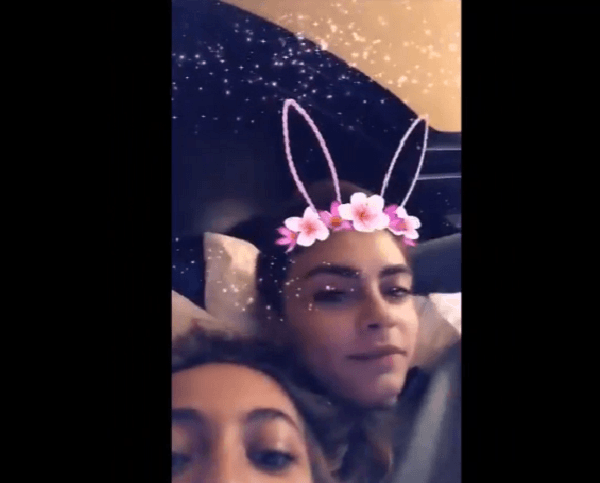 Source: Snapchat/Paris Jackson
And recently, Michael Jackson's only daughter shared a photo of Cara jumping on her bed, as we posted earlier above, and penned down a caption 'art.'
It looks like the supermodel who is about to turn 26 this coming August 12 had a sleepover in Paris' home as the latter shared a 'Snapchat' of them together lying on the bed, getting cozy together while watching a 2015 film of Cate Blanchett 'Carol.'
Reports added that neither Paris nor Cara has confirmed or denied the rumors.
So, for now, let's just wait and see and enjoy the snaps they're both sharing online.
Is the pair really dating?
Source: Radar Online, Daily Mail Online, Page Six, The Hollywood Gossip
Please fill in your e-mail so we can share with you our top stories!