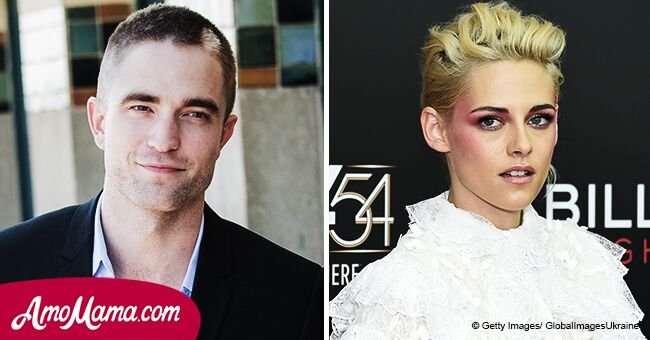 Kristen Stewart celebrates 2 years of romance while her ex allegedly reveals new girlfriend
After breaking up with Robert Pattinson, Kristen Stewart could not stay in a relationship. In 2016, she was known for changing girlfriends every few months, and so it's a wonder to some that she and Stella Maxwell have been together for two years now.
Inquisitr reports that they have been together since the end of 2016, and they have come to be known as one of the most stable couples in Hollywood. There is hardly any drama about them.
Daily Mail recently reported that the two were spotted unwinding in LA after a week of engagements with the press.
"When it comes to date night, they have it perfected. Actress Kristen Stewart and her model girlfriend Stella Maxwell were spotted enjoying a fun night out on Tuesday. The pair, who have been dating since September 2016, looked relaxed and happy as they grabbed a few drinks at a Los Angeles restaurant."
The two seemed to be as in love as they were two years ago, with the 27-year-old flashing a rare smile occasionally. Her model girlfriend leaned close to show that she was intently paying attention to their conversation.
Meanwhile, Kristen's ex, Pattinson, is still single after breaking up with FKA Twigs. However, rumor has it that she has spotted a potential girlfriend and could be moving out of Singleville in a short while. The girl in question, Mabel, is a 22-year-old up-and-coming singer known for her style and music.
A Mirror UK source reported that Pattinson is smitten and is already making moves. "Rob looked smitten with Mabel and they spent two nights glued to each other. They were practically inseparable at the Vogue party at Annabel's, and again the following night at a Miu Miu fashion party where Rob was trying to be really low key. Their friendship has blossomed from there."
About time! Talk to us in comments.
Please fill in your e-mail so we can share with you our top stories!