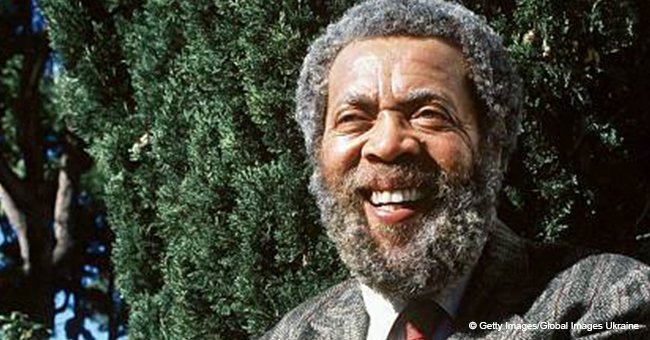 Remember Grady Wilson from 'Sanford and Son'? His adult son looks just like him
- Whitman Mayo was an African American actor born in 1930 who sadly passed away in May 2001 after a long life as an actor.
- Few fans knew that he was actually just 40 years old while playing the role of a grandfather as he channeled his own.
- AmoMama has learned all the details from Twitter.
Whitman Blount Mayo was an American actor, who was best known for his role as Grady Wilson on the 1970's sitcom 'Sanford and Son.'
He was born in New York City and moved to Los Angeles to attend college and then spent seven years working as a counselor at an institution for delinquent boys.
The actor then decided to leave that career and start in entertainment while working ordinary jobs like picking grapes, working at a dairy and even a railroad worker.
Mayo spent a year in Mexico playing volleyball professionally.
He returned to New York and landed his famous role while at the New Lafayette Theater and the rest is history.
The actor then made appearances on shows like 'Different Strokes,' 'Hill Street Blues,' and 'ER' and then he taught acting at the Clark Atlanta University.
Mayo had a son who is now working in politics in the U.S and his name is Rahn Mayo, a Democratic member of the Georgia House of Representatives since 2009.
Rahn has also worked as a real estate broker, radio co-host, and sales executive, so it seems like the apple didn't fall far from the tree when it comes to versatility.
His son recently posted a couple of Twitter updates as he worked to become a better politician while learning from others.
His status reads:
'#GenX represent in the U.S. Senate. @CoryBooker is an inspiration to a generation of aspiring civic leaders.'
At AmoMama, we think it's fantastic that Mayo left his son to continue his name and that he is working the good of his country.
What do you think of his son?
Source: Twitter.
Please fill in your e-mail so we can share with you our top stories!