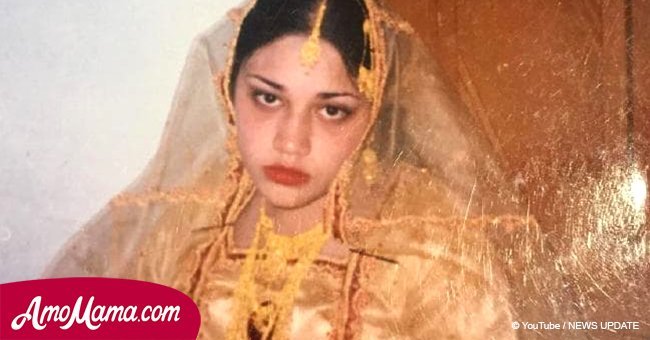 'I was engaged at 8, married at 15 then repeatedly raped by my husband'
She was just 15 when she was sent off to be married to a relative almost double her age, and there she suffered horrific abuse.
Naila Amin had been 8 years old when she was told by some other girls at a family wedding that her father had spoken for her, and she was now engaged.
As reported by Daily Telegraph, Amin was raised in New York City, but was of Pakistani descent, something her parents had decided to strictly adhere to.
Angry at the situation and at the fact that her parents hadn't even told her what they were doing, Amin started to rebel against her Pakistani heritage.
She refused to wear her headscarf, and would borrow Western clothes from her neighbors into which she would change on her way to school.
When she was 13, her parents sent her off to Pakistan where she was to undergo a "nikah," an Islamic marriage ceremony, for which she was dressed in traditional bridal wear.
When she returned home, her father applied to legalize the marriage and get a spousal visa for her husband.
Amin remembered signing some paperwork, but hoped and prayed that the US officials that had to approve it would notice her age and throw her application away. Unfortunately, at the age of 14 she could marry with parental consent, and the application was approved.
Her rebellious phase got even worse, and she started dating an American boy her own age. When her father discovered the relationship, he beat her so badly that she had to be taken into care.
Shortly before her 15th birthday, she was sent to Pakistan to get married. Not long after her birthday she had to endure the actual wedding day.
Amin was terrified the entire day, and refused to let anyone do her makeup for her. That night, she put a pillow between herself and her husband so that she wouldn't have to touch him.
She was also fearful that her new husband would be angry when she didn't bleed the first time they had sex, as she had lost her virginity to her American boyfriend previously. She was saved by the fact that she was on the final days of her period at the time.
But even though she didn't face the backlash for not being a virgin, she still faced his fury regularly as he raped her. He once told her while raping her on a cold, concrete floor that although it may be her body, it belonged to him.
Amin regularly wished that she were in jail, as even that would get her away from her husband. On numerous occasions she contemplated suicide, and tried to get hold of fertilizer pellets that other women used to do the deed.
Just 10 days into her marriage, Amin already wanted out, and tried to run away to the US Embassy. Unfortunately she was caught, and her husband beat her mercilessly.
"He beat me in front of my whole family, his sisters, their kids their husbands, my little sister, my mother," Amin said. "I remember my mother screaming like she was in labour or something. He dragged me about 20 feet – the whole length of the house – by my hair."
To make matters even worse, her father joined in on the beating. Amin still has a bald patch where her hair never grew back, and an indent on her thigh from the injuries she suffered that night.
Five months after marrying their daughter off, Amin's parents returned to the US. At this point she had had enough, and managed to borrow a phone from an uncle, which she used to contact her child protection case worker in New York.
The authorities swooped in on the Amins as they landed at JFK in New York, arresting her mother for kidnapping. The only way she would be released was if her father contacted her husband and had her immediately returned to New York.
When she landed at JFK, it was announced that she would disembark first, and she was greeted by a swarm of 20 social workers and child protection officers.
Amin is now 28 years old, and living with her boyfriend in Long Island. Not content to leave the past behind her and allow others to suffer the same injustices, she works tirelessly to put an end to child marriage.
"Child marriage is something you never come completely come back from," she said. "I still have PTSD and anxiety. I was robbed of my childhood. It has given me lifelong mental problems, even physical problems and it's something that never goes away."
Amin has started The Naila Amin Foundation and plans to open up a group home where victims of child or forced marriage will be able to escape to.
Rightfully so, she doesn't understand how the US can take so many other great strides forward, and yet still allow something so archaic as child marriage that most often results in horrific abuse.
"How many more lives do we have to ruin? How many more childhoods do we have to snatch in order to make this a reality? I hope that in my lifetime I get to see some change," she explained of her mission.
Please fill in your e-mail so we can share with you our top stories!