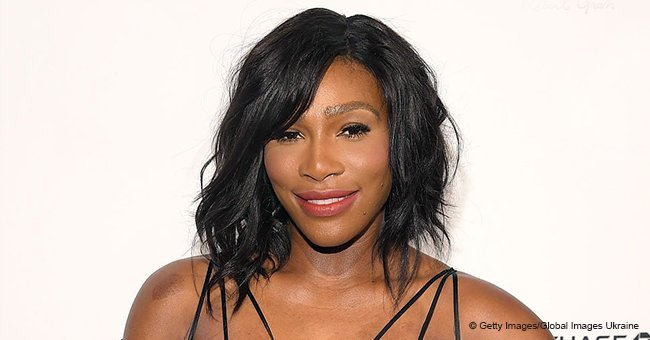 Serena Williams' husband shares 80s vibes throwback pic with mother as he mourns her death
- AmoMama has just learned that Alexis Ohanian recently uploaded a throwback photo of himself and his late mother.
- The photo shows a little Alexis posing next to his proud mother, and an emotional caption to follow.
- His Instagram followers have offered their condolences.
Anke Ohanian, mother of Alexis Ohanian who is a pharmacy technician, and volunteer died of a brain tumor at her Columbia home aged 54.
Born as Anke Prigge, she was raised in Hamburg, Germany, and attended pharmacy technician's school there after graduating from high school.
In 1974, she met her future husband, Christopher J. Ohanian, in Ireland and immigrated to the United States two years later; by 1980, the couple was married.
An Ellicott City resident since 1986, Mrs. Ohanian had been a pharmacy technician at Howard County General Hospital since 1993.
She volunteered in Howard County public schools and for animal welfare.
In addition to her husband, owner of Infinity Global Travel in Taneytown, she was survived by a son, Alexis K. Ohanian of San Francisco; and a brother, Wolfgang Prigge of Hamburg.
Alexis loved his mother and she passed in a period in his life when he needed her the most.
His company was just starting to get a firm grip on the market and his girlfriend was in a coma.
He never fails to remember his mother on the anniversaries of her death.
He recently uploaded a throwback of his little self and his then younger mother on Instagram in an emotional post.
He captioned it:
'#TBT to that Ridgewood, Queens life with Mom. Love those 80s vibes. I reflected on this last decade without her for an @initialized piece called Zero Lives Remaining'.
His followers have responded to his post.
Some are commenting on the semblance between Alexis Jr. and little Alexis Sr. while others are consoling him on the loss of his mother.
@fiabol wrote:
'Wow you can see Olympia in your face for sure. All dad..'
@josephineagbobu remarked:
'So happy for you. You married a woman of simplicity and humility. May your mom continue to rest in peace. So proud of your decent Armenian heritage'
What are your thoughts on the throwback photo?
Let us know in the comments section below.
Source: Instagram
Please fill in your e-mail so we can share with you our top stories!