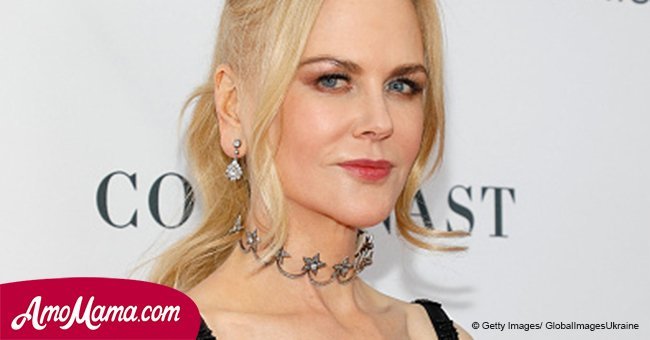 Nicole Kidman opens the truth about current relationship with Cruise's kids after their split
Nicole Kidman's marriage with Keith Urban has been so sweet to watch that one rarely recalls that she was once married to and shares kids with actor Tom Cruise.
AmoMama brings you the details of the actress' failed married to Tom and her real feelings about the two grown children they share according to a post by Inquistr on March 24, 2018.
A lot of stars pray for the kind of relationship that Nicole Kidman and Keith Urban share with each other and their two children, 9-year-old Sunday and 7-year-old Faith.
They speak so sweetly of each other and their kids that it takes a minute for the public to remember that the 50-year-old actress has two other grown-up kids with former husband, Tom Cruise.
The only time the older kids cross people's mind is when the star actress refuses to acknowledge them.
During the 2017 Emmy Awards, the actress had gotten called out after she had given a shout-out to her husband, Keith and her two young children but none to her two older kids, Connor and Isabelle.
Tom and Nicole had gone their separate ways because of the former's unrelenting involvement in Scientology – a path that their children have chosen to tow.
According to reports, during their parents' separation in 2001, Connor and Isabelle had made a choice to stick with daddy and his religion.
Since then, the 'Cold Mountain' actress has maintained that she is fully behind her older children's choice even though it must have hurt to hear Isabelle speak negatively about her during an interview.
As if that wasn't bad enough, Nicole had missed out on her daughter's wedding…because she wasn't invited.
Rumors had it that Nicole had been London, where the wedding held, as at the time it occurred and that she had no idea her daughter had gotten hooked until a few days after the event had taken place.
Despite all that drama, whenever the 'Moulin Rouge!' star speaks about her children, it is with so much light, love, and positivity that makes one feel for how deeply she must be hurting
Please fill in your e-mail so we can share with you our top stories!