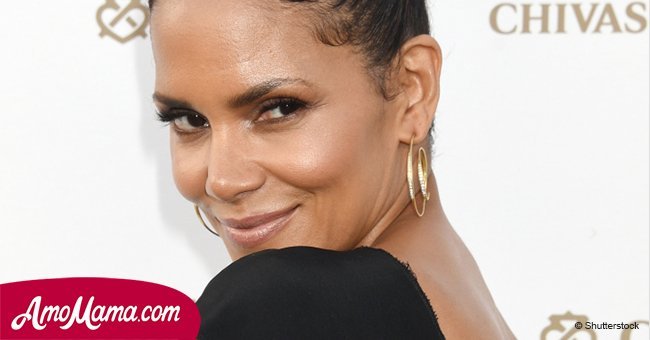 Halle Berry, 53, goes almost naked revealing her age-defying body in recent photos
Halle Berry, 53, is not afraid to do a headstand in the buff and share the moment with her 2 million fans on Instagram. The actress, whose age-defying body looks great at an age, revealed that she loves her new hobby – yoga – and credits it for her peace and clarity of mind.
As reported on Inquisitr, the Die Another Day star reveals that meditative yoga has boosted her creativity, concentration, and emotional health. She challenged her fans to try meditating for 20 minutes every day and see how it changes their lives. She has also sworn by the keto diet –high fat, moderate protein, and low carbs - for her lean physique and she is keeping at it.
The Oscar-winning actress who has been open about her diet and lifestyle told her fans on Instagram that keto could be responsible for her youthful looks and manage her type-2 diabetes.
"Keto is a very low-carb food plan which actually forces your body to burn fat like crazy. I also believe it's been largely responsible for slowing down my aging process."
Berry, who was once People's "50 Most Beautiful People in the World," has opened up in the past about her struggles with depression and how she toyed with the idea of committing suicide when her first marriage broke. She has been married three times but they have all ended in divorce. Last year, the actress dated British producer Alex da Kid, which led to her announcing that she was officially "done with love," according to W Magazine. She seems to have found love in her daily yoga practice and meditation.
Do you meditate? Talk to us in comments.
Please fill in your e-mail so we can share with you our top stories!