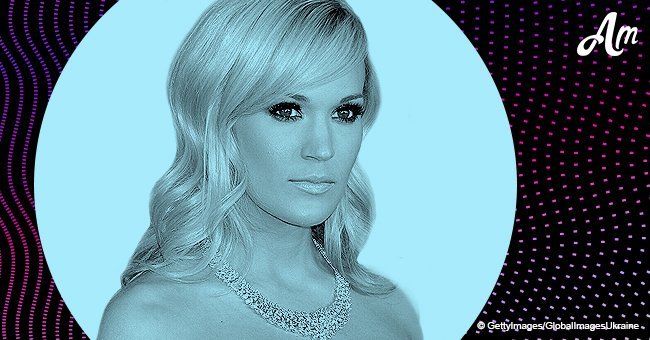 Carrie Underwood is reportedly a 'total wreck' before big reveal of her injured face

The country music star is emotionally devastated after suffering from a facial injury.
Carrie Underwood is still coping with the fact that the injury may permanently change her appearance, as reported by Hollywood Life.
The 35-year-old singer has posted photos of her face on Instagram after her fall. As a result of the accident, she had to have 40-50 stitches on her face.
"Carrie has been having nightmares. She hates looking in the mirror," an anonymous source was quoted by Hollywood Life as saying.
The source added that the star is having an emotional roller coaster and that she felt like she was losing it. "She's a total wreck," the source said.
Carrie revealed the accident in a newsletter for People.
She said that she broke her wrist and seriously injured her face. "It's crazy how a freak random accident can change your life," she wrote, as reported by Metro UK.
She has told fans that she may look different after the accident. She has not shared a photo of her full face on social media.
Fans are intrigued about how Carrie looks now, as she had been so secretive about her facial injury.
But she has confirmed her appearance on the CMA Fest over the summer. It will be her first big performance since the accident, which happened outside her home in November 2017.
The star recently appeared in her CALIA by Carrie line's spring campaign. In the shot, she appears flawless, though it's not sure when the photograph was taken.
She models a white jacket with eyelet detailing, her blonde tresses pulled up in a ponytail and held in place with a headband.
After winning American Idol in 2005, Carrie went on to become a multi-format, multi-media superstar. She gained achievements in music, television, and film.
The country star has won seven Grammy awards and has sold 64 million records worldwide.
Please fill in your e-mail so we can share with you our top stories!