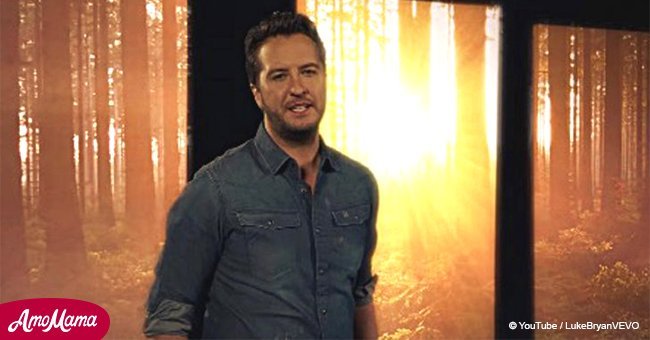 Luke Bryan shares uplifting 'Most People Are Good' video. Be careful, you may cry
Although this could be one of the softer songs he will ever perform, the video and the powerful message are the ones responsible for its success.
Using delicate instrumentals on its track and showing masterful singing skills with his heartfelt performance, Luke Bryan's "Most People Are Good" video is on the rise.
While according to Country Music Family, it is considered to be definitely on the softer side where Bryan's songs are concerned, that hasn't kept "Most People Are Good" from becoming a hit.
The same outlet explained that the song already peaked as high as the third spot on the Billboard Country Airplay chart.
Luke Bryan explained that although he didn't write it, it moved him. He decided to record it and make a powerful video to elevate it even more.
The first time Luke Bryan heard the song, he felt an intense draw to the song's positive message, which revolves around the idea that world isn't as bad as it seems.
"It was something that I felt like that people always need to be reassured that there's way more good going on than negative," Bryan said in an interview with iHeart Country.
The video, with its no-frills approach, shows a simply dressed Bryan standing against a black background as video screens behind him play different scenes from normal everyday life.
It is important to notice that in the video, the country music star is joined by people of all ages, races, and life paths, trying to empathize with the most audiences possible.
The same outlet explained that they help illustrate things that Bryan sings about in the song. For example, a set of lines about children is emphasized by showing two young boys with their arms around each other.
With these powerful images and various interactions, the video appeals straight to people's emotions, as many already claimed it was hard to avoid crying after watching it.
Please fill in your e-mail so we can share with you our top stories!