Gwyneth Paltrow and her ex-husband Chris Martin were spotted enjoying dinner with son Moses
The world's most cordial ex-spouses were once again spotted showasing their harmonious relationship on a night out in London.
Gwyneth Paltrow and Chris Martin are the poster couple for amicable divorces and they continue to raise the standards for many who strive to establish a cordial relationship with their exes.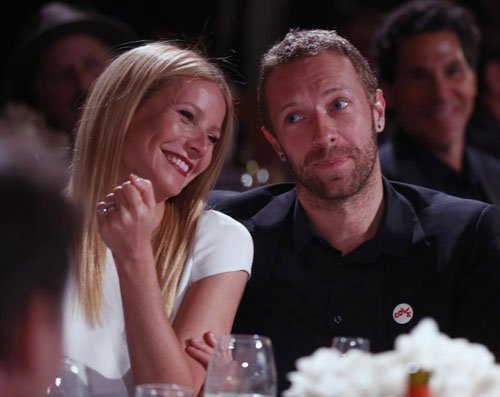 On Sunday, they once again reminded people of why their post-divorce relationship is rare, as they enjoyed a relaxed dinner with their 11-year-old son Moses, despite the fact that they've moved on with other people.
Four years after they split, the 45-year-old actress and the Coldplay front man were a picture of harmony as they were spotted with their son while headed to their dinner in London. The threesome was joined by Chris's band mate Will Champion.
In photos shared by the Daily Mail, the Goop founder was warmly dressed in combat trousers and white trainers matched with a smart double-breasted coat. Standing next to her was Chris in jeans, a leather jacket and a beanie hat. Mimicking his father, Moses also sported a beanie as he wore a padded jacket over t-shirt and jeans.  
Early this year, Gwyneth admitted to Stephen Colbert in his show that she now sees Chris as more of a brother than anything else. She told the host who noted her unusual closeness to her former husband,
"He's like my brother. Very familial. It's nice. Great."
When Stephen joked about how weird it was to call her former spouse her brother, she wittingly replied,
"Which would explain the divorce." 
Joking aside, Gwyneth also revealed that she and Chris made it a point to keep their relationship cordial after their divorce for the benefit of their children.  Along with Moses, the ex-spouses share 13-year-old Apple too. Their goal, according to the actress was to keep their kids as "unscathed as possible."
Gwyneth is now engaged to Glee co-creator Brad Falchuck. She announced their engagement in early January, after she spent a family holiday with Chris and their children in Antigua. Likewise, Chris is currently dating 'Fifty Shades of Grey' star Dakota Johnson.