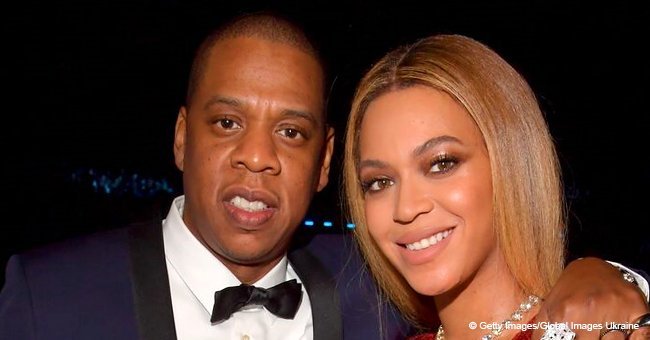 Beyoncé & JAY-Z allegedly reveal why they're keeping the twins away from the public eye.
- Celebritist has just learned from Hollywood Life there is new information concerning the reason why Beyonce and Jay-Z's twins have been hidden from the spotlight.
- Beyonce and Jay-Z gave birth to twins Sir and Rumi Carter last year, however, the couple have kept them out of the spotlight since.
- According to an Insider, the couple's twins are hidden away from the spotlight due to the fact that Beyonce is extra protective of them.
Beyonce and Jay-Z are probably the biggest celebrity couple in the world right now.
With over twenty Grammy awards to their name and millions of dollars when it comes to their net worth, there is no disputing that fact.
The couple got married in 2008 and so far, they have three children together including twins Sir and Rumi Carter.
The twins are probably extra special for the couple with their birth the light at the end of a tunnel of marital squabbles.
Since the birth of the twins, however, Beyonce and Jay-Z have completely hidden them away from the media and spotlight.
It is not a surprise that the twins have been low-key given the fact that Beyonce and Jay-Z have not put themselves out there for unnecessary reasons in the past.
According to an insider who spoke to Hollywood Life, Beyonce is super protective of her two new kids.
'Beyonce has been super protective of her new twins and has been keeping them under wraps since they have been born'.
'While Blue [Ivy Carter, 6] has been all over the place, awards shows and charity events, Beyonce and Jay have decided to keep the twins safely at home'.
Another reason is simply the fact that they just aren't ready for that level of intimacy with the world.
Although, they bared their souls on their albums Lemonade and 4:44, discussing the intimate details of their relationship but Beyonce feels the twins' childhood is where she draws the line.
'Beyonce has been very secretive about her new babies, not talking about them much, not allowing them out in public much and keeping their existence a mystery to her diehard fans. She wants to cherish the twins' early memories and keep that part of her family life private, for now'.
Blue-Ivy, on the other hand, has been enjoying a public renaissance of some sorts.
The first child of the family has been spending extra time with Beyonce, been going shopping and even attending public appearances including most recently, the Grammy Awards show.
Perhaps the twins just have to get older before they are introduced to the world.
Do you think Beyonce is overprotective?
Let us know in the comments below.
Source: Hollywood Life
Please fill in your e-mail so we can share with you our top stories!