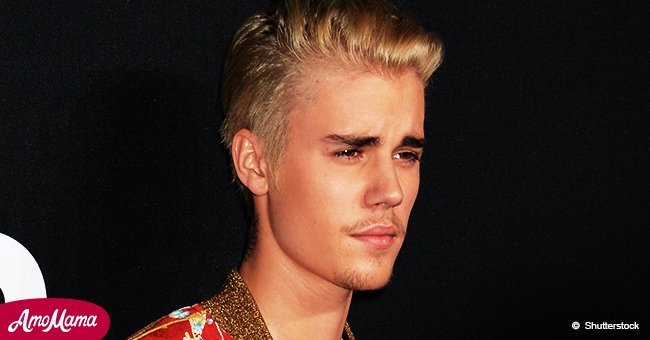 Justin Bieber, 24, reveals his heavily-inked torso as he enjoyed a hike on his own
Times have been a bit rough for singer and tattoo fanatic Justin Bieber but that hasn't stopped him from having some fun when he can.
AmoMama brings you the details of the singer's private hike as he showed off his very nice looking abs for all to see according to a post by Daily Mail on March 26, 2018.
So first off, everybody who follows gossip sites already knows that Justin Bieber has split – again – from his on-again-off-again boo, Selena Gomez. To add salt to his deep wound though is the fact that he was involved in a minor car incident recently.
But Justin is paying no mind to the hiccups as he's paying only attention to himself and his body. To that effect, the 'Love Yourself' hit-maker was seen around Los Angeles enjoying a hike, by himself.
Wearing black sporty shorts, white and red colored trainers and a white T-shirt, that didn't stay too long on his body, Justin looked every bit focused on his mission.
In a move that his female fans appreciated, the singer took off his shirt to reveal his athletic body and heavily-tattooed torso while his blonde hair was held back behind his head.
His body was soon glistening with sweat beads as he strolled up the steep road in California and took in the view. The 24-year-old was also seen enjoying a game of soccer, despite the fact that he had had a car accident the night before.
Justin's Mercedes-Benz G-Wagon had been hit from behind by a white Range Rover as the 'Where Are You Now' singer chilled on Sunset Boulevard on Friday night. The aftermath which was shared on Twitter didn't stop him from having fun at the soccer game on Saturday, though.
He was so into the game that he didn't hesitate to chest bump a fellow player when the team secured a victory and then posed for a team photo after the game ended.
We are very glad to see that nothing's stopping him from living life to the fullest.
For pictures of Justin Bieber flaunting his torso, see HERE.
Please fill in your e-mail so we can share with you our top stories!