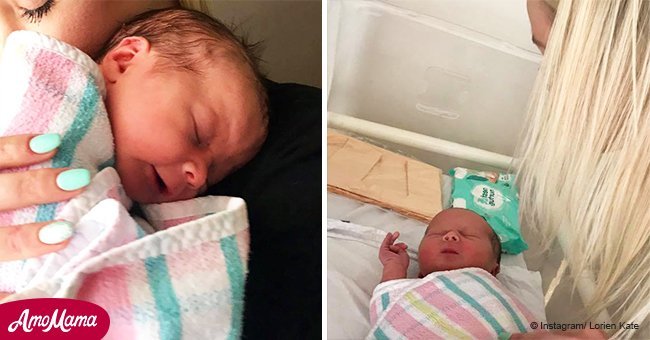 Mother avoids jail despite beating baby daughter
A mother physically abused her own child with a kitchen spoon and even bragged about how she received minimal punishment for it.
26-year-old Lorien Norman was given a suspended jail sentence and a $500 fine after pleading guilty to abusing her eight-month-old baby, Evie. According to Unilad, the mother beat her own child with a kitchen spoon.
The source informed that Norman received a small fine and two-year good behavior bond although maximum sentence for such a crime can be up to 13 years of prison sentence.
After having avoided such a punishment, Norman was then discovered bragging about how she 'got away' with the crime.
Norman's former partner and the father of Evie, Shane McMahon, revealed that after her sentencing, Norman sent him a text message asking, 'What's your next move?' after proudly announcing to him that she was not going to jail.
She further texted him that she would be sending him cute family photos along with Evie and India, their second child.
'Even with everyone on social media against me, I still made it. And I'll be having part custody within a year,' the source reported Norman stating in her message.
After knowing about the sentence handed to Norman, McMahon expressed his frustration. He revealed how "disgusted" and "truly speechless" he was because of the sentence. He also stated his belief that Evie had not been given justice.
"I've raised both these girls single-handedly, and she gets 10 months of a sentence that carries a maximum of 13 years!" the source quoted the infuriated father as complaining.
McMahon also explained that it would take his daughter many years before she finally recovers from the mental scars that the incident has left.
The father has now stated that 12 months after the incident, his daughter is finally back to full health and there has been no long-term effect on the physical structure of her bones.
But she is sometimes afraid of anything coming up too near to her face, the father explained.
Please fill in your e-mail so we can share with you our top stories!