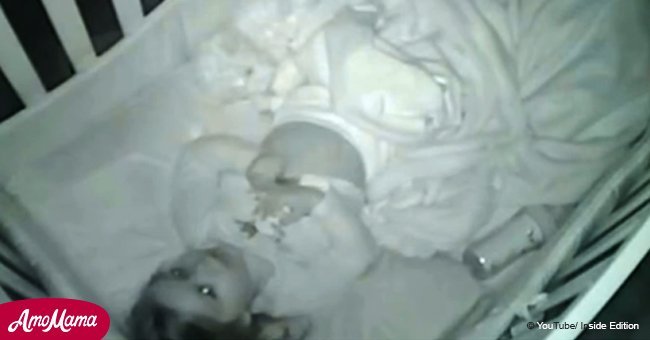 Parents catch 2-year-old daughter on the baby monitor adorably praying
Parents forget to recite the nightly prayer to their 2-year-old daughter, but she surprises everyone by taking it all upon herself.
2-year-old Sutton Whitt was found saying her nightly ritual wishes by thanking everyone in her life even when parents Kathryn and Caleb forgot to recite it to her one night, The Epoch Times reported.
According to the source, Sutton is quick on remembering names, so the parents decided to teach the little girl how to recite her nightly prayers after finishing with the bedtime story. Sutton followed it every night along with her parents.
But they still had to prompt her by saying, "Okay Sutton, say thank you for this person and that person," the parents revealed.
One night, the parents forgot to remind Sutton about her prayer and they just left without thinking anything of it. That was when the couple got a beautiful surprise.
After putting Sutton to bed, they heard something coming from her room so they immediately turned on the baby monitor to see what was going on.
They could see Sutton lying in her crib, mumbling. They quickly realized that she was actually naming everyone that she was thankful for, and it was all caught in the monitor.
The source reported that the little girl thanked her every grandparent, aunt, uncle, her parents, a friend from school, as well as Santa Claus.
Before dropping the final name and dropping off to sleep, she finished her prayer with the word, "Amen," according to the online source.
The proud parents later revealed how "overwhelmed" they were by their daughter's quick learning abilities and her conscientiousness of repeating a good habit that her parents had set.
"We're overwhelmed, but we are definitely enjoying it," the source quoted Kathryn as saying. She also explained how they have received many emails and messages from people who claimed that the video of their baby had "touched their lives."
Please fill in your e-mail so we can share with you our top stories!