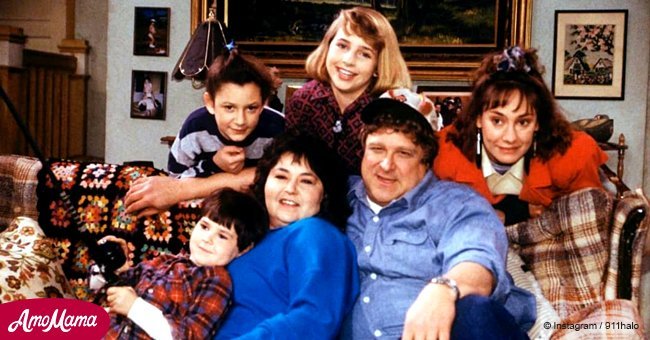 Here's why original 'Roseanne' character won't be on the reboot

While many key characters return to the comeback, you might notice some of them missing.
According to an article published by Pop Sugar, the first season of the reprise series of Roseanne will not feature some main characters from the original show, since there are too many stories to tell.
Fans of the original show would remember the Halloween special episode in 1995, in which Roseanne and Dan welcomed their newborn, Jerry Garcia Conner.
Jerry's character was introduced in the show's eighth season and was portrayed by twins Cole and Morgan Roberts.
The duo did not appear to pursue their acting careers after the original Roseanne ended, and the character Jerry is not a part of the new show's first season.
Given the chronology of events and the way that the new show has aged its characters, Jerry Garcia would be about 22 years old. Despite being the son of the show's lead character, he remains absent from the show's revival.
Roseanne Barr made the only reference to her onscreen son Jerry, stating that he was spending time in Alaska fishing on a boat.
The explanation behind the missing character seems to be that it had to be edited out due to time constraints.
The producers shared that there were too many stories to touch upon and the new show already involved a lot of characters. Due to this, the team decided to leave out Jerry's part from the first season.
Jerry Garcia's is not the only character that does not make a comeback in the new series. For the same reason, there appears to be no sign of the character Andy, who is the son of Laurie on the show, either.
Barr chimed in on the real reason why the two young men from the Roseanne universe were not given a place in the reboot.
She stated that the first season, which comprises of nine episodes, presents very little time to introduce and offer an insight into every original character.
She added that the missing characters would hopefully be revived in the seasons to follow.
Please fill in your e-mail so we can share with you our top stories!