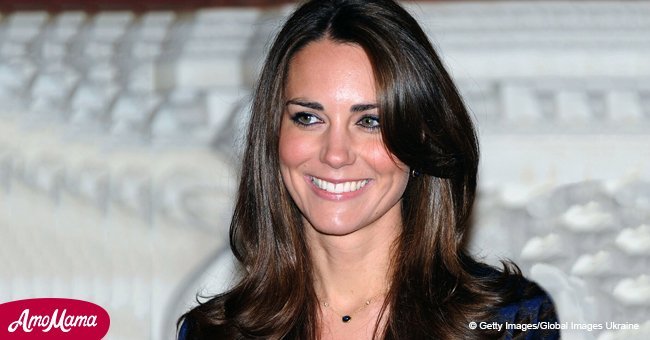 Hospital drops a big hint where Duchess Kate is likely to give birth to baby #3
Although it is important to be aware of the Royal British Family members' lives and endeavors, some stories can be really hard to understand.
And while every media outlet is out there trying to find anything that points them in a good direction when it comes to what the Royals are about to do, it's really hard sometimes.
According to Closer Weekly, the hospital in which Kate Middleton will supposedly have her next child gave everyone a big hint of what is going to happen.
The outlet explained that the hospital put a "wet paint" sign on some railing in the front and everybody is going pretty crazy about it.
Stories about Middleton wanting to have her baby in secrecy, or that she doesn't even want to have the baby in the hospital are now swarming the Internet.
On Tuesday, March 27, 2018, a photo, showing the hospital's front facade and the railings with the "wet paint" sign on them, surfaced the Internet.
According to Closer Weekly, this is a major clue in regards to her pregnancy, as the 36-year-old previously gave birth to Prince George and Princess Charlotte there.
The outlet claims that it could that be a sign that the hospital wants people to stay away from the area where Kate is expected to deliver her third baby
They also consider the possibility of the hospital just wanting the area to look nice and new for the photos Middleton and Prince William will be taking.
On the other hand, a source recently revealed that the Duchess of Cambridge wants a home birth, instead of using a hospital to deliver.
"She's decided she'd like to give birth at Kensington Palace, in the comfort of her own home," the insider shared.
It really doesn't matter where the royal couple decides to welcome their little prince or princess, to be honest. The really important part is that they're officially ready to expand the family.
Please fill in your e-mail so we can share with you our top stories!