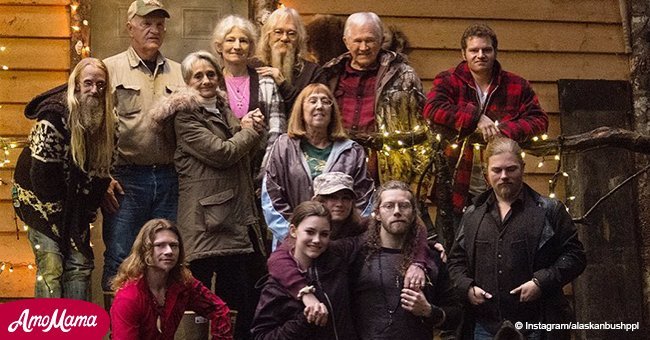 Brown family are seemingly returning to the 'bush'. But fans have some harsh words for them

They have been criticized for not being authentic before the public.
According to an article published by In Touch Weekly, the Alaskan Bush People family has recently taken heat after Rain Brown published a post on social media in which she called a snowy mountain her home.
Rain shared the picture and captioned it by stating that the mountains were equivalent to her office.
This triggered harsh criticism from some fans, who knew that the Brown family was not really living in the bush, and the concept of the show did not cover their authentic lives.
When the show began in 2014, it had gathered a lot of viewership, primarily since viewers were interested to see a family lead a normal yet interesting life in the wilderness.
The show portrayed the Brown family as one that chose to disown the urban life and built a life in the wild from the ground up.
However, it was soon suspected that the show was not a typical reality show and that the characters featured on it were not really living in the lap of nature.
In 2016, viewers were turned off to have this suspicion confirmed, when a group of Alaskan locals shockingly revealed that the Brown family did not live in the bushes.
It came to light that the family lived like celebrities and spent their spare time between their shooting schedules in lavish hotels.
The matriarch of the Brown family, Ami Brown, went through a battle with lunch cancer last year, which worried fans and followers.
It was reported that the family had decided to move from the bush to their California mansion where she could have access to medical treatment.
During that time, Ami's daughter rain had shared several posts online from the mansion, trying to convey that she felt out of place.
However, the family members were back to sharing photos of themselves posing among mountains and forests after Ami's cancer was treated.
This gave fans a feeling that the Brown family was trying to create an illusion yet again that they were going to return to the Alaskan bushes.
It is also rumored that the upcoming episodes of the show will not be shot in Alaska, but in a location that looks similar to the surroundings that they had shot the earlier episodes in.
Please fill in your e-mail so we can share with you our top stories!