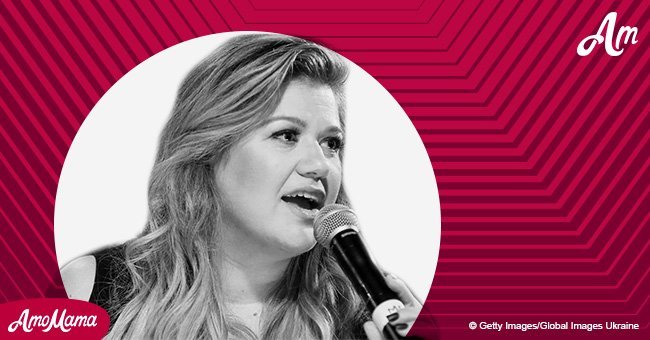 Kelly Clarkson hits back at 'Voice' contestant who called her comments 'small-minded'

The Voice coach wanted to clarify her point and diffuse the situation before it turned ugly.
As reported in an article published by ET Online, 35-year-old Kelly Clarkson, who is a coach on The Voice responded to Molly Stevens accusations against her after Stevens was eliminated from the competition on Tuesday.
Stevens had complained about Clarkson in a post on social media and said that Clarkson labeled her type of singing by comparing her voice to the Indigo Girls and Melissa Etheridge.
Stevens deleted her update after the post started to get some traction. Stevens seemed to be annoyed with the comparison and to be put in a box as she considered herself to be a songwriter who happens to be gay.
Despite Stevens' deleting her post, it was shared on social media multiple times by users who took a snapshot of her post. People came out in defense of Clarkson and testified of her being supportive of the LGBTQ community.
Social media users like Philip R Leodoro believed that Stevens needed to apologize to Clarkson for her comments about her approach.
The Love So Soft singer was appalled at the accusations and responded to Stevens' update and admitted that she was 'bummed out' by the whole incident.
"I compared Molly to Melissa Etheridge, Patty Griffin (a name that was left out conveniently), and the Indigo Girls purely because of the rasp in her voice and that she's an amazing storyteller."
Kelly Clarkson, Twitter, March 28, 2018
Clarkson's response prompted Stevens to publicly apologize to the pop star. Stevens' said that it was not her intention to hurt Clarkson with her words. She added that she always strove to live in truth.
Stevens concluded her apology by admitting that she looked up to Clarkson as an artist and a vocalist. Stevens was eliminated from the singing competition as she lost to Justin Kilgore on Monday night's Battle Round episode.
Please fill in your e-mail so we can share with you our top stories!