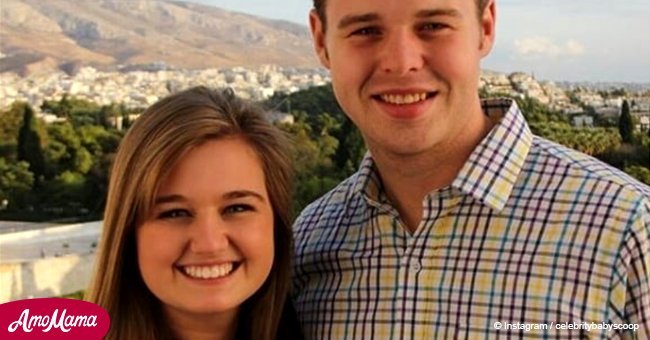 Joseph Duggar marries Kendra Caldwell after few months of dating
The Duggar family is famous for their liberal disposition towards making babies early, a rather queer match with their overbearing family rules, strictly hinged on their Christian beliefs. One more Duggar just joined that group after bothering to waste no time with dating.
AmoMama shares with you details on the addition of Joseph Duggar to the married bunch of the famous Duggar family with his recent wedding to his beautiful young bride, Kendra Caldwell, according to a March 27, 2018, post by 'The Hollywood Gossip.'
The Duggar family is synonymous with leaving the size of their family to 'God' rather than any strict birth control methods.
Another one of their 19 children just joined the married subset of the large clan, marrying his girlfriend after just about 9 months of dating.
The September 2017 wedding quickly followed their engagement which met fans with surprise months earlier in May.
How interesting, to note that sweet Joseph popped the question to already wishful Kendra at the reception of his sister, Joy-Anna's wedding.
A finale of Season 6, Episode 5, covered the happening that led up to the main event and saw the pair express their feelings.
They freely talk about their wedding plans, gushing about each other without restraint, a moment that also saw Kendra confess:
'I am feeling really excited and kind of looking forward to seeing how everything's going to play out in the rehearsal.'
The bride, his sister, then went ahead to send everyone into a bout of mushiness as she grabbed the mic to talk for a few.
Caldwell's little sister did for her, what Joy-Anna did for her beau, taking the floor to deliver a speech that saw the bride break into fresh sobs.
Away from Anna's daring declaration to have found her parents' religion too demanding, with some support lent from Kendra's words:
I didn't have the urge to kiss him for a long time, but once the wedding got closer, I kept thinking, 'I can't wait to kiss you.'
Joe was apparently head over heels and a little bit unrealistic as their excitement made understandable, saying there was nothing he didn't love about her.
Now, they've gone beyond their first kiss and Joe's crying while watching her walk down the aisle as their baby arrives June 17, 2018.
Please fill in your e-mail so we can share with you our top stories!