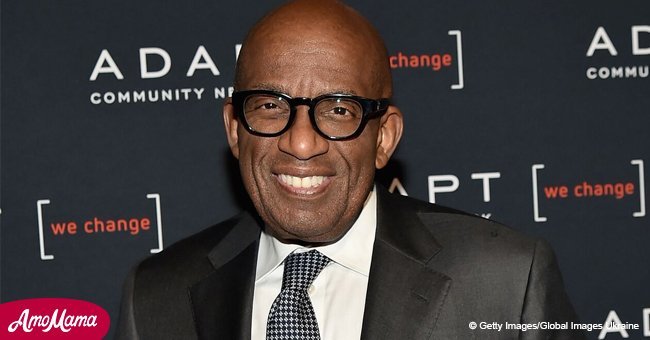 Controversial parenting decision of 'Today' co-host sparks heated public debates
The 63-year-old Today co-host came up with a way to get his son off of his phone at night.
Al Roker shared a parenting hack to his followers on Twitter to stop his teenage son, Nicholas, from "staying up all night" on his phone.
Entertainment Daily shared that Roker and his wife Deborah Roberts take away their son's gadgets every night and place them in a digital safe.
He can only get the gadgets once again in the morning.
Roker shared a video clip of Nicholas' gadgets inside the safe.
On the caption, he wrote that before coming up with the whole digital safe idea, he and his wife use to keep Nick's gadgets inside their room but then their son would sneak in at night and grab them.
Roker said that the digital safe is the answer for their son's gadget addiction.
He said, "This way, there's no worrying about him coming and grabbing his stuff until the morning when mom undoes the code."
Most of Roker's followers praised him for coming up with such a "genius" idea. These fans said they also have the same problem with their own kids.
There were others who claimed that Roker's way of teaching his kid a lesson is just wrong.
Although, one social media user defended the host, saying, 'His kid, his rules!'
Roker is known to be a very proud father to his son. In fact, he often speaks very highly of Nick on social media.
Roker and Roberts previously talked about their son's developmental challenges during the 2018 ADAPT Leadership Awards Gala on March 8, 2018.
When Nick was only three years old, he had a hard time learning to talk, walk, and move, but at present, he's a black belt in Taekwondo.
Roker said, "When given the opportunity and the encouragement, and the support, so many of us can just exceed beyond our wildest dreams."
He also expressed his hopes for having the society to be "more open and accepting of people with these challenges."
Please fill in your e-mail so we can share with you our top stories!