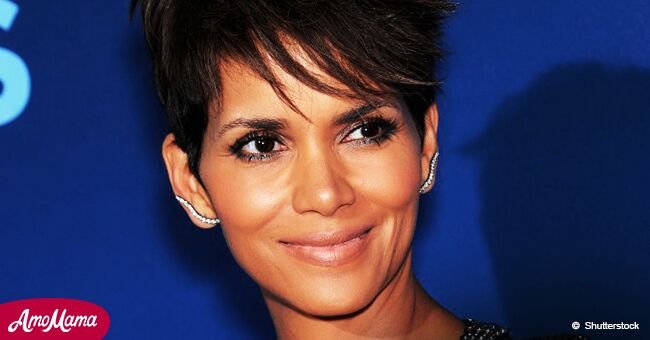 Halle Berry shares photo with mystery man sparking new relationship rumors
Just a week ago, 51-year-old Halle Berry had fans hot and bothered when she posted a photo of her practice yoga while nearly naked. Now, she is leaving them all guessing whether she has a mystery man in her life after she posted yet another steamy photo.
In a photo captioned "PLOT TWIST," the Cat Woman actress has her arms wrapped around a tattooed man, but she gave no further details. Last year, Berry wore a t-shirt captioned "No More Boyfriends," which many took as a literal statement. However, months later the Oscar Winning actress was linked to British producer Alex Da Kidd, but broke up and proclaimed yet again that she was done with love. Since then, nothing much has been said about the actress' love life and so fans believed she did take a break from relationships. This new twist has people all excited because it has been a while.
Well, the plot could be anything, from a boyfriend to a new movie project. Berry, who has not taken up new roles lately, said in an interview last year that she has fought hard to be taken seriously in Hollywood. She said that she wanted more meaty roles than those which merely portrayed her as a gorgeous woman. With a background in modeling and performing at beauty pageants, the Monster's Ball actress feared not being taken seriously, until Spike Lee gave her a small role in his movie Jungle Fever where she plays a drug addict.
We are all waiting for the unveiling of the 'twisted plot' to determine whether Berry, once named The Sexiest Woman Alive, is indeed in love or she is just playing her role.
Talk to us in comments.
Please fill in your e-mail so we can share with you our top stories!