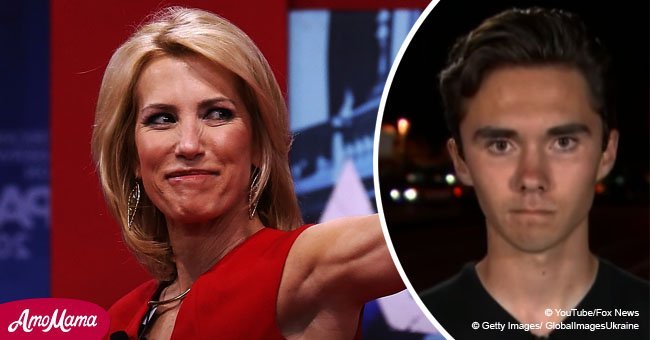 'Fox News' Laura Ingraham begs for forgiveness after slamming Florida shooting survivor
In order to be respected, a person needs to be professional, especially while at work. But, sometimes, people don't seem to think before they open their mouths.
Laura Ingraham, the famous Fox News host, took to Twitter to apologize for cruelly mocking David Hogg, a student from Marjorie Stoneman Douglas High School on March 28, 2018.
The news anchor seemed to get a kick out of the fact that Hogg didn't manage to be accepted by either of the four colleges that he applied to, as reported by Fox News.
In her original tweet, Ingraham said that Hogg 'whined' about not getting accepted, something that he should have predicted considering his 4.1 GPA and the high acceptance rates.
Following the tweet, Hogg went on to discover the ten major advertisers of her show, posting the list on his own Twitter and asking people to contact every single one of those companies.
ccording to the source, he pleaded people to boycott the show for being humiliated. His request was answered, and Nutrish, a pet food brand, as well as TripAdvisor, claimed that they would no longer sponsor Ingraham's program.
The latter issued a statement saying that they didn't condone the 'inappropriate comments' made by the broadcaster. Nutrish also said that the company was pulling out because Ingraham's comments weren't consistent with how they 'felt people should be treated.'
As reported by The Hill, the Fox News host took to Twiter once again on Thursday, this time to apologize. The 54-year-old claimed that she didn't mean to 'upset or hurt' neither Hogg or any of the other brave survivors of the shooting.
Hogg became a national spokesperson for his generation following the Parkland tragedy. He helped organize the March for Our Lives rally last weekend and keeps on fighting for better gun control.
Please fill in your e-mail so we can share with you our top stories!