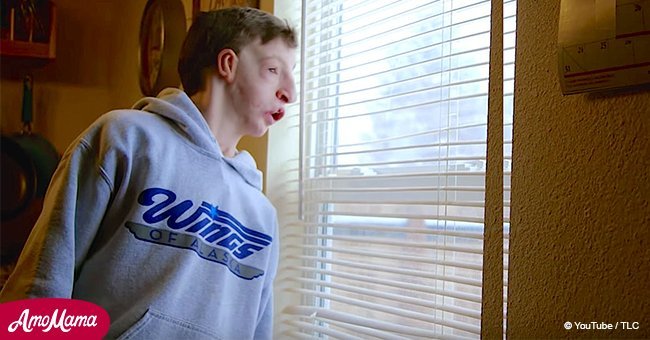 Boy was constantly taunted over his face. One day, he finally met a girl with the same problem

When parents know that any of their children were born with a genetic condition, most of them feel devastated as they think it was their fault.
Even if that's not true most of the times, they want their children to have a life as normal as possible. For Austin Niehus, a 15-year-old teenager who was born with Goldenhar Syndrome, that was very difficult.
As reported by Faith Tap, Goldenhar Syndrome is a genetic condition that causes a craniofacial birth defect that results in incomplete development of the ear, nose, lip, and mandible that affects the patient's physical appearance.
Living in a world full of bullies, Niehus has been enduring backlash from other people at school just because he looks different. All he has ever wanted is to meet another person with the same condition just to realize he is not the only one.
The truth is that such illness is so rare that not many people in the world have it, which means that his chances were very reduced, and he knew it.
In an effort to make him feel better, his mother contacted another family whose daughter has the same condition and scheduled a meeting at Niehus' home in Colorado during a snowy day.
The TLC series Two in a Million recorded everything and, in the preview of that episode, Niehus is seen clearly anxious and excited about meeting her friend. When he saw a vehicle approaching the house, he and his family went out in a rush.
It was Elena, a teenager with the same condition. As soon as they saw each other they shared a warm hug and had a small conversation in front of the house before getting in.
She gave him a book as a present and then they went snow tubing. Both of them were glad to finally be next to a person so similar to each other that they couldn't hide their excitement in front of the cameras.
Elena pointed out that she was happy to finally talk to him in person. Niehus, on the other hand, admitted that she was 'awesome' as she was the kind of person people can be really good friends with.
Please fill in your e-mail so we can share with you our top stories!