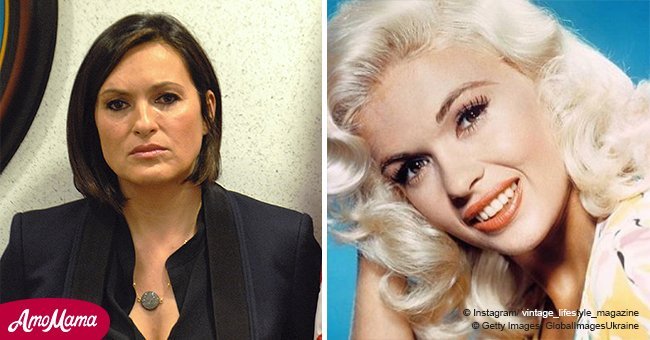 Mariska Hargitay opens up about mom's death, who was rumored to be decapitated
The famous television actress opened up about a sad incident that changed the way she looked at life.
Mariska Hargitay opened up about the emotional turbulence she experienced while going through the tragic death of her mother, Jayne Mansfield, as a 3-year-old.
According to Radar Online, the Law & Order star developed 'catastrophic' thinking after finding out that her mother had been decapitated in the accident, which occurred in 1967.
Now 54 years old, the star revealed that the incident led her to believe that anything worse could happen at any time in life. "The way I've lived with loss is to lean into it. As the saying goes, the only way out is through," the source quoted her as saying.
Hargitay was brought up by her father and his new wife, who also raised Hargitay's two other brothers and three half-siblings.
The star revealed how she has always tried to avoid pain, loss, and "feeling things." But those things are the reality of life, so the star has now learned to "lean into it" rather than avoid them.
By doing so she has been able to overcome her dark side and fill her life with optimism. Hargitay revealed how doing it was not easy and it certainly was not easy for her. However, once you make the move, "things can be so bright" on the other side, she disclosed.
The actress also explained that her Mother was regarded as a stunning and glamorous "sex symbol," but many people did not know that she was also good in playing the violin and had an IQ of 160. She also profoundly loved dogs.
Hargitay revealed how her mother was a bit ahead of time in everything. "She had an appetite for life and I think I share that with her," the star revealed.
She further stated that every time she looked in the mirror, she saw her mother in herself. She still believed that she was with her all the time.
Please fill in your e-mail so we can share with you our top stories!