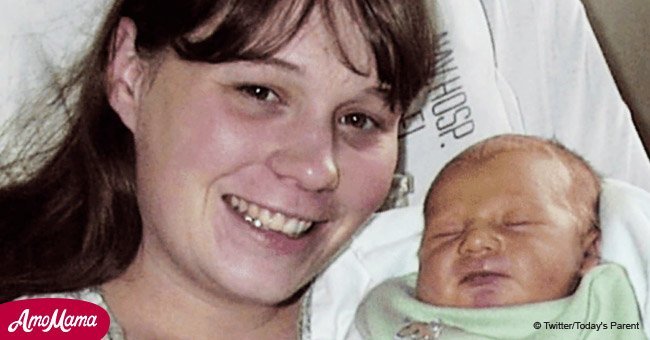 14 years after giving birth, mom finds epidural needle in her spine
She spent the last 14 years in immense pain without being aware of the reason for it.
People reported that Amy Bright found an epidural needle in her spine 14 years after she gave birth to her youngest son in 2003.
Amy Bright was thrilled to welcome her youngest son, Jacob, at Florida's Naval Hospital Jacksonville. However, little did she know that the C-section delivery will also usher in severe back pain for the next decade and a half.
Just two months after giving birth, she began experiencing pain. The now 41-year-old Bright said that she suffered nerve damage, making it increasingly difficult for her to use her left leg and foot.
Initially, doctors diagnosed her with sciatica. It was only in November 2017 that a CT scan revealed the true cause of her struggles.
A portion of a needle had been lodged in her spine since the day she gave birth.
"I was absolutely livid and upset and scared. Every time I move and walk and bend and twist and sleep, that needle moves inside my spine. For 14 years, I've been creating scar tissue in my spine from this needle moving."
Amy Bright, People, March 28, 2018.
She has accused the hospital staff of fraud and malpractice, claiming they knew that a piece of the needle remained in Bright's body, but did nothing about it.
Her attorney, Sean Cronin, said that a large part of a spinal needle became "trapped" in Bright's lower back as the staff administered spinal anesthesia during the C-section.
Three centimeters of the large needle is lodged in her spine and part of it, two centimeters, is directly buried into the bone.
The needles are about 10 centimeters and have a tip on the end. The provider is supposed to inspect to make sure they have the whole needle. Experts believe the hospital staff knew it was in her because much of the needle was missing.
Bright has filed a complaint against the hospital and plan to file a lawsuit in the coming months.
Bright had seen doctors who prescribed her painkillers, muscle relaxers, and other medication to help with the pain. But it has become an ever-present part of her life.
Bright, whose husband, Charles, was active in the Navy at the time, said she is "scared" of her future. She is probably going to be in a wheelchair as her leg is getting weaker.
Doctors and experts warned Bright that removing the needle could leave the mother-of-six paralyzed. Cronin said that her prognosis would have been different had medical staff removed the needle immediately.
She plans to make arrangements for therapy, which she would probably be in for the rest of her life. She said that she was trying to prepare for her future and the help and support she is going to need.
Please fill in your e-mail so we can share with you our top stories!