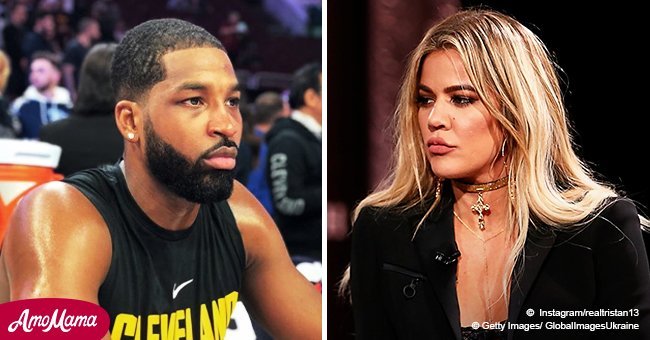 Khloe Kardashian reportedly prepares to give birth as she 'settles family feud' with Tristan
She's due in a few weeks from now to welcoming her first child—a dream that she's always had. Now, she can't help but gush over the love she has for her baby daddy.
Khloe Kardashian loves being pregnant and she loves the man who fulfilled this dream for her. In her website, she counted the ways she loves her basketball player beau. Daily Mail has the details.
Khloe detailed her attraction to the Cleveland Cavaliers power forward on her website and her list of reasons was quite lengthy.
"There are sooooo many things that I find sexy about Tristan. The way he is affectionate with me! The way he isn't afraid to express himself!"
The Revenge Body star added that he doesn't make her feel insecure at all.
"But above all, I love how much Tristan loves me—and how he always tells me so. His love gives me so much confidence."
Tristan and the 33-year-old reality star have been dating for a bit more than one year after they met on a blind date. Khloe has moved to Ohio so she can be with Tristan. Once she gives birth, Kendall will be the only one of the Kardashian-Jenner clan or of Kris Jenner's children to not have a child of her own.
Tristan also has another child, a firstborn son named Prince, whom he shares with ex-girlfriend Jordan Craig, a model.
Khloe also updated fans with her growing baby bump as she exercised on the treadmill ahead of her looming April due date. In fact, her recent website post entitled, "So Far, My Pregnancy Has Been…" gave fans a hint that she will be giving birth real soon.
She has been upfront at how she's loving the whole process.
"These past nine months have flown by, and I've loved every minute of it."
Sound off in the comments and let us know what you think of this Khloe Kardashian news!
Please fill in your e-mail so we can share with you our top stories!