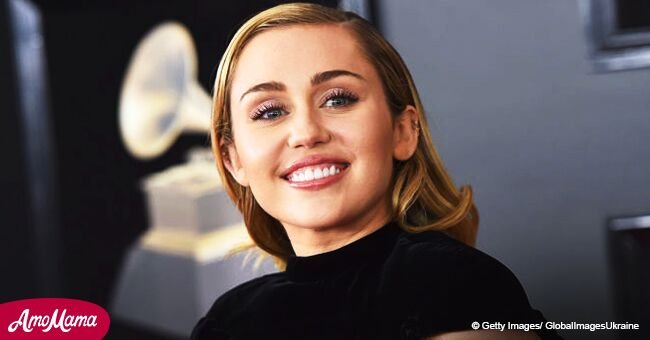 Miley Cyrus sparks pregnancy rumors after sharing new photos with a bustier physique
The Inquisitr reported on March 31 that Miley Cyrus could be pregnant, and so we at AmoMama sought to find out how factual that was. Could her significantly bigger bust be an indication of a bun in the oven?
Miley Cyrus posted a racy set of Easter pictures and now everyone thinks she could be pregnant. To celebrate the Easter holiday, Miley took some racy pictures for Vogue, with some showing off a bustier physique. This significantly different side of her caused a stir among some of her closest friends who wondered if maybe the Wrecking Ball singer had some good news to share.
A Hollywood Gossip source said that everyone was asking the same question.
"Miley posted all these super hot pictures for Easter and one thing you can't miss is her cleavage. She's looking way more busty than she ever has and it hasn't gone unnoticed. Her phone is blowing up right now, everyone wants to know if she's got any pregnancy news to share."
The juicy rumor did enough rounds before a source close to the artist cleared the air, saying that Miley was not pregnant and that we can credit a push-up bra for her bustier outlook. This is not the first time that Miley is being the subject of pregnancy rumors. Last year, there were reports that she and her fiancé Liam were desperately trying for a baby, with Ok! Magazine going on to report that the couple was expecting twins.
There were more rumors of the couple getting married secretly in Australia, but that was denied by sources close to the singer including Miley's father. Since the couple got back together, the media has been itching for them to get married, but no one is certain whether that is going to happen in the near future.
So there you have it. It's a false alarm, people. Push-up bras do wonders. Tell us what you think of this story in comments.
Please fill in your e-mail so we can share with you our top stories!