Angelina Jolie reportedly has a crush on a famous actor amid recent rumors of her new affair
The actress has reportedly set her sights on another married actor and his wife doesn't like it one bit.
Angelina Jolie is single and is now rumored to be setting her sights on another married actor. Radar Online has exclusively learned that the 42-year-old actress has recently become friendly and flirty with her former co-star Ethan Hawke, who shared steamy scenes with her in their film 'Taking Lives' 15 years ago.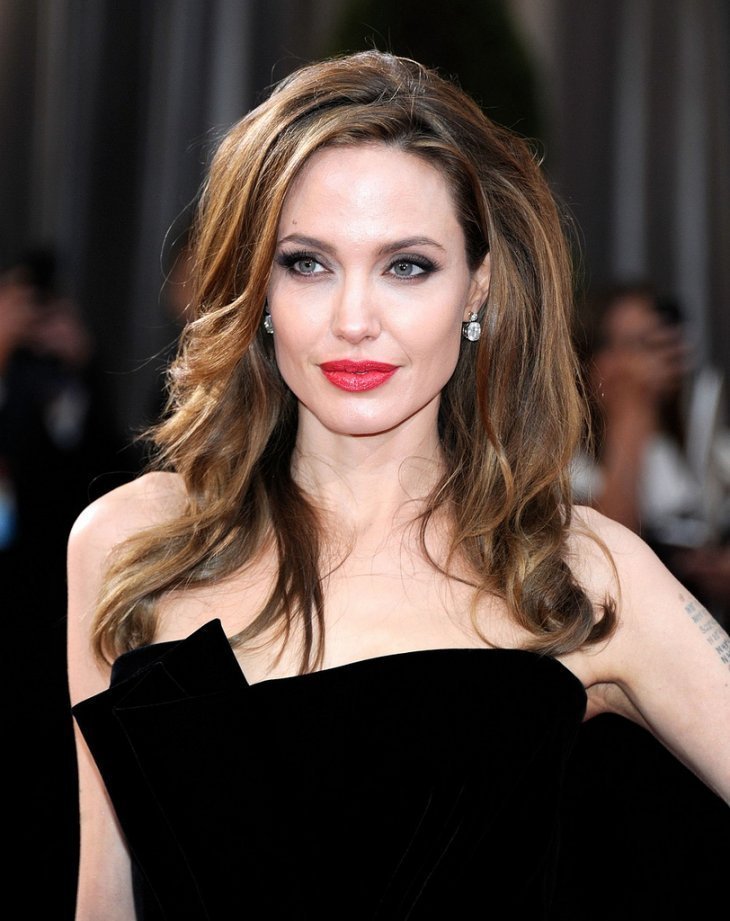 According to the report, Ethan's wife Ryan, isn't too happy about Angelina's recent presence in their lives, not especially since she's had a history of blindsiding Jennifer Aniston when she struck up an affair with the 'Friends' star's husband then, Brad Pitt while filming the movie "Mr. & Mrs. Smith' which eventually led to the demise of that marriage.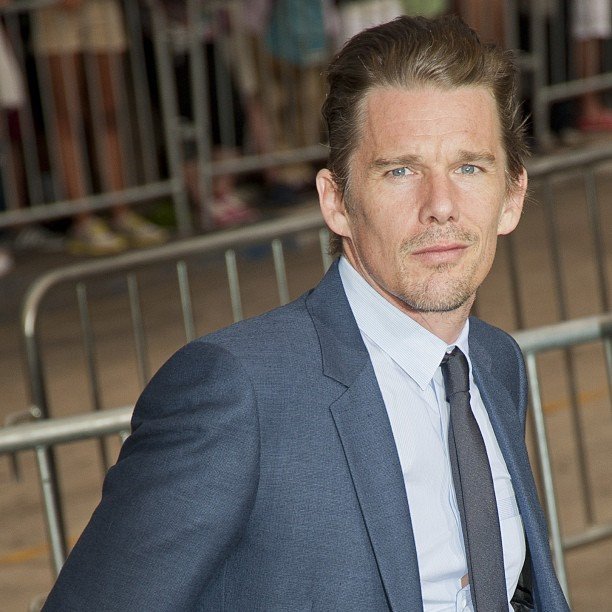 However, an insider revealed this doesn't change the fact that Ethan and Angelina have been crossing paths a lot lately and are allegedly trading texts. The source explains,
"They've kept up a close and trusting friendship ever since – when you work on something that hot together, it creates a bond."
The source also added that the 'Maleficent' star seems to be harboring a crush on the 47-year-old actor and even admitted to getting butterflies when his name appears on her phone.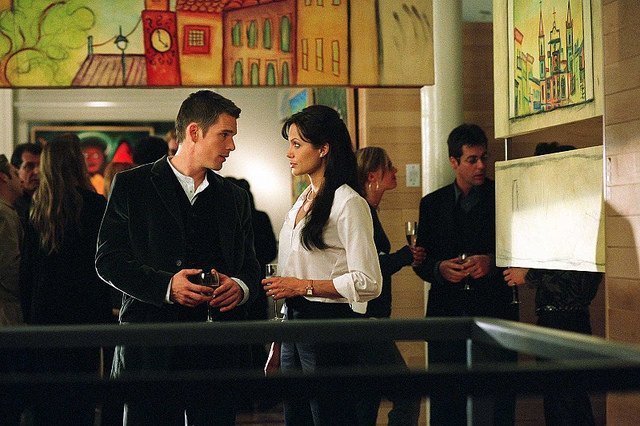 While no sins have yet been committed, the insider said Ethan has been very vocal about his admiration for Angelina and it's not an impossibility for the two to eventually hook up.  
"Ethan hasn't crossed any lines, but he praises Angelina for her sexiness every chance he gets. He's respectful but he's not exactly blind to what a bombshell Angelina is – and let's face it, Ange is not known for respecting the boundaries of marriage when it comes to the men she goes after."
Meanwhile, Ethan's wife can only hope and pray that she doesn't go through what Jennifer Aniston did and should just keep a closer watch on her man while Angelina is in the horizon.