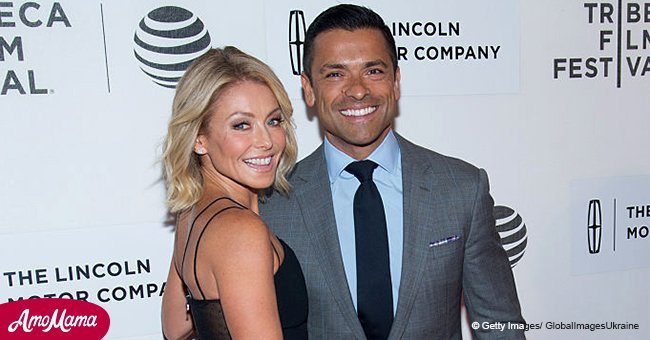 Kelly Ripa and her husband are focused on each other's 'sexy' bodies during a vacation
When people saw the photo of his wife, they had plenty of negative things to say.
Kelly Ripa and her husband Mark Consuelos are notorious for sticking up for one another on social media. When Consuelos posted a photo of his wife while on vacation, many so-called fans took shots at her.
Unfortunately for them, Consuelos had the perfect response to their unnecessary vitriol, reported Liftable.
The image in question featured Ripa in a two-piece swimsuit standing in the ocean with a pair of sunglasses, a sunhat, and her usual relaxed smile. Consuelos captioned it: "Sultry Sundays with the sexy one are my fave…"
For some reason, some of Ripa's fans decided to rip on her and the fact that at 47 she is still wearing a bikini.
One Instagram user commented that Ripa looks like a "12-year-old boy" in a bikini, while another questioned why she would still be wearing a bikini at her age, regardless of how good she may look in it.
Consuelos let the dust settle on the unnecessary criticism for a short while before weighing in with his own opinion.
He stated that his wife is the woman he most admires, and that she works incredibly hard to look as good as she does, committing to exercising and eating healthily. He also believes that his wife will likely continue to wear bikinis for years.
"If that offends you in some way, if it triggers your, or some other psychosis you're suffering from, I suggest you get over it and get used to it," he concluded before announcing that he was going to go back to enjoying his vacation.
It's not the first time the couple has come to one another's defense on social media.
Another Instagram user pointed out that Consuelos is "short when he tries to look taller." Consuelos wanted to know how he could try to look taller, but it was his wife who had the ultimate comeback with, "he's tall where it counts babe."
Please fill in your e-mail so we can share with you our top stories!