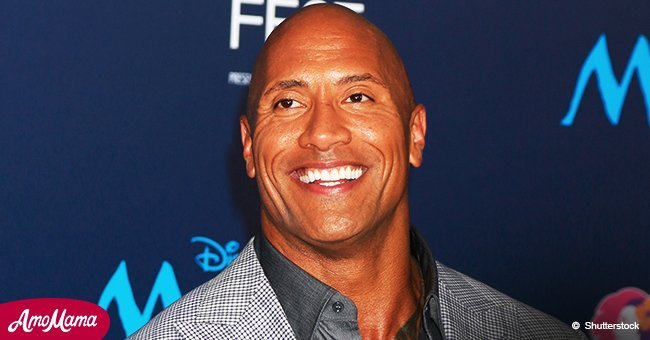 Dwayne Johnson reportedly confessed a crush on a famous actress after working together
Dwayne Johnson recently revealed that he has a crush on a famous A-lister actress.
AmoMama shares with you details of actor Dwayne Johnson's recent confession of a celebrity crush as reported by Just Jared on April 3, 2018.
Dwayne Johnson is an A-lister actor who has it all covered but his recent confession revealed that although he might be a superhero, he's just like the rest of us and has his own celebrity crush.
The 45-year-old actor who appeared on The Ellen DeGeneres show to promote his new Rampage spilled the beans on who his celebrity crush is.
Dwayne confessed that he has a crush on 60-year-old American actress Frances McDormand and would like to marry her.
Johnson recounted that his crush on Frances McDormand began when his 16-year-old daughter Simone served as an ambassador at the 2018 Golden Globes and Frances did something sweet to her.
He explained that part of Simone's job as an ambassador at the awards ceremony was to usher winners off the stage and that when beautiful Frances went upstage for to get her award for Best Actress just before she starts to give her victory speech she turned to the back of the stage to shake Simone's hand out of the blues.
The Jumanji actor confessed to having been blown away by Frances' gesture to his daughter as no one thought of ever doing such.
He gushed about her sweet gesture saying:
'Frances had the awareness to do that to my 16-year-old daughter. She thanked everyone and turned around, thanked her. She gave her speech, now she's walking off, Frances grabs Simone's hand and she has the Globe in this hand, she has Simone's hand in this hand, she kisses Simone's hand and I was like Jesus… so beautiful of her.'
Dwayne being the funny guy that he goes further to invite Frances to his marriage as he jokingly stated that his wife of 11 years Lauren wouldn't mind their union.
'We're gonna have to exchange numbers because just between you and I - I know nobody else is watching- we're gonna get married. It's not gonna be weird. Lauren's down with it'
How sweet of Dwayne to have a celebrity crush!
Please fill in your e-mail so we can share with you our top stories!