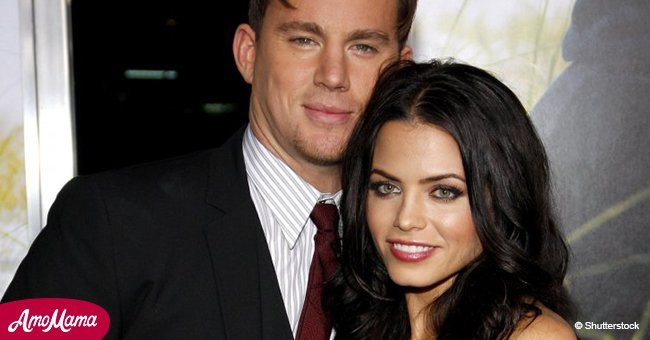 Channing Tatum's ex Jenna shares an adorable video of their first meeting
Just a few weeks before they announced their split, Jenna shared a throwback video of their sweet first encounter, making it even harder to believe it's over for them.
When news of Channing Tatum and Jenna Dewan's shocking separation spread, fans mourned the loss of what they thought was one of Hollywood's golden couple. Without a clue about the trouble in their marriage, it was hard to imagine the formidable dance duo would end up parting ways.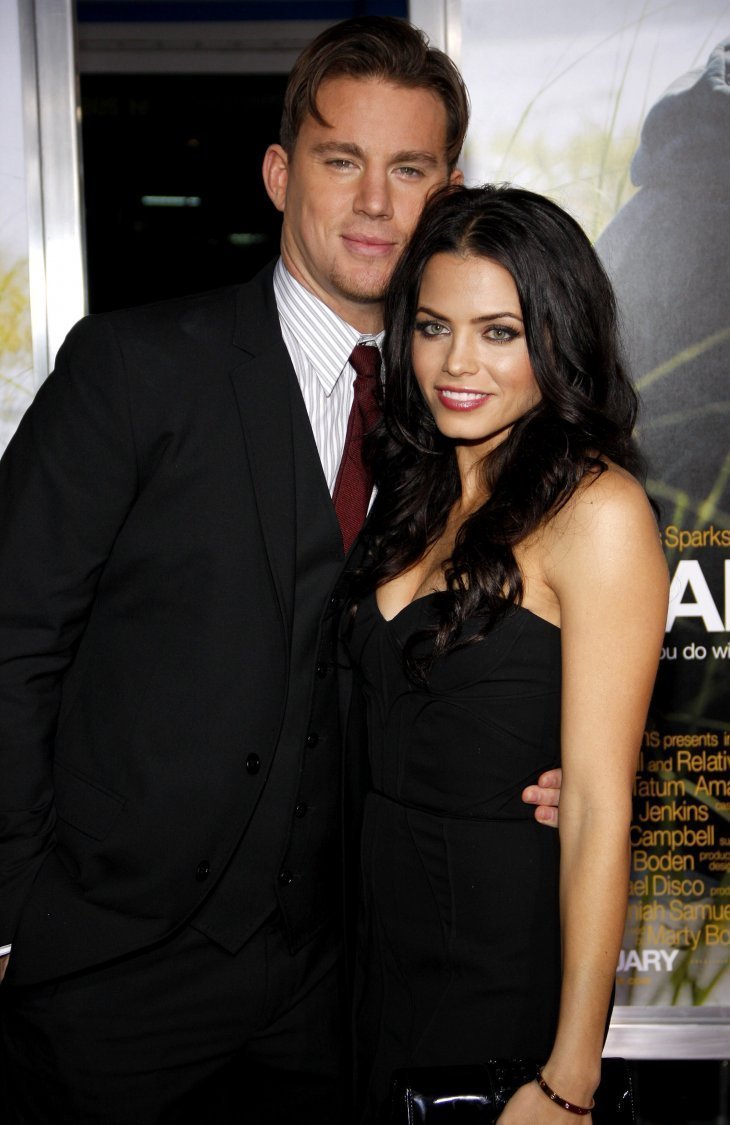 Source: Shutterstock
It was only last January when Jenna posted a throwback video of their first meeting auditioning for the 2006 dance movie 'Step Up', a memory fans of the famous couple are now hanging on to and replaying, if only to find comfort during this sad time, according to a recent report by Pop Culture.
At the time Jenna shared the video, she told her followers what a funny moment it was for her receiving a copy of their audition tape as part of the promotions for the new You Tube show 'Step Up High Water.' She admitted it was both embarrassing and crazy but thought it would be great to share it with her fans. She even alerted them of the many times she laughs and giggles in the clip which she also described as "very cute."
The video Jenna posted began with clips of herself dancing alone until it cut to her screen test with Channing. Posing awkwardly together with their hands around each other, Jenna commented while giggling,
"We're, like, posing for our prom."
As they both started to dance, Jenna couldn't help but notice how good Channing was at dancing and expressed it.
"Oh, come on, you're pretty good. Stop it right now, you said, 'I don't know how to dance!'"
For which Channing replied,
"I don't know how to do the steps, I just kind of make it look like I do."
When the audition was finally over, the producer asked the pair to state their names for the camera and after they each said their names out loud, Channing turned to Jenna and said "Hi" and she echoed it back.
Looking back at their first encounter became even more painful for fans to admit their marriage was over after nine years. The pair wed in 2009, three years after they met on 'Step Up' and they now share a 4-year-old daughter, Everly.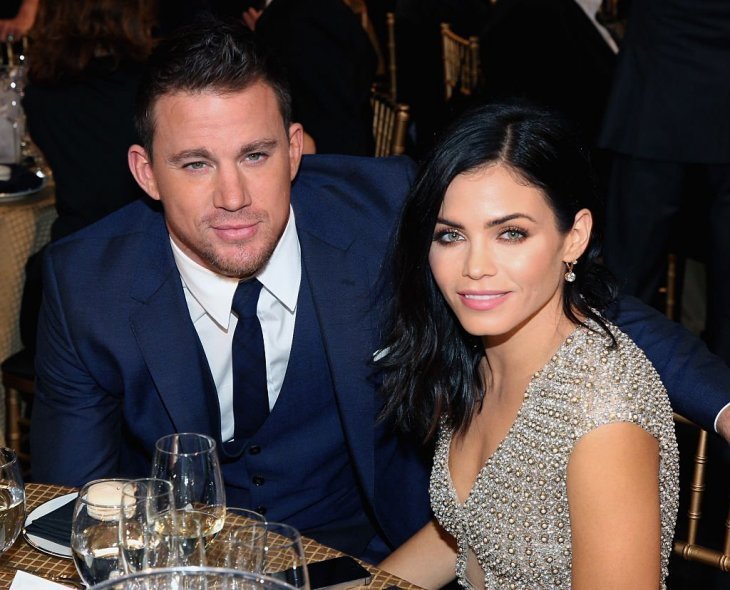 Source: Getty Images / Global Images of Ukraine
But on Monday, they surprisingly revealed they've "lovingly chosen to separate as a couple" in a joint statement they both shared on their Instagram pages. In their statement they explained,
"We fell deeply in love so many years ago and have had a magical journey together. Absolutely nothing has changed about how much we love one another, but love is a beautiful adventure that is taking us on different paths for now."
"There are no secrets nor salacious events at the root of our decision — just two best-friends realizing it's time to take some space and help each other live the most joyous, fulfilled lives as possible. We are still a family and will always be loving dedicated parents to Everly."
Also stating it would be the last time they'll be commenting on their separation, they then thanked everyone for respecting their privacy.
The last time the couple attended a public event together was at the Nickelodeon Kids' Choice Awards where Channing promoted his film 'Smallfoot.' While they were a unified couple then, suspicions of trouble in their marriage sparked when Jenna attended the recent 2018 Vanity Fair Oscars party without her husband. However, just days after her solo outing, the couple posted a photo of their fun face-painting session with their daughter, putting any suspicions to rest.
While fans remain dumbfounded by their split, Jenna has always been vocal about the fact that their marriage wasn't perfect. During a recent interview with Health magazine, the 'World of Dance' host denounced the misconception that she and Channing had a perfect relationship.
"When people say you guys have such a perfect life, I want to scream and tell them no one's perfect. I think there are such things as great fits."
She continued to explain,
"It is a great fit as long as you are growing together, and I think up until this point we've really grown together. Even if one starts to grow, the other catches up and vice versa. But I think a couple needs to be conscious and to want to do the work and be willing to look at the parts of you that need work. Both of us have been pretty aware and willing to do that. We've always had the same values. But we're not perfect! Are you kidding? We fight like other couples, we disagree about things, we have days where we don't really like each other."
It would now seem the couple have grown apart recently and aren't such a great fit anymore. But the fact that they separated amicably leaves a sliver of hope for fans who are still rooting for them despite this surprising development.
Please fill in your e-mail so we can share with you our top stories!