Channing Tatum and his ex-wife Jenna Dewan are reportedly still living together
They may be over but they're still living together according to sources giving fans greater hope that all is not lost between them.
When fan-favorite couple Channing Tatum and Jenna Dewan announced their separation a few days ago, they specifically stressed in their joint statement that they would remain "best friends" and "loving dedicated parents" to their daughter Everly. And as it appears their decision to split is very amicable, the Inquisitr has revealed they're in fact still living together in one house despite their parting of ways.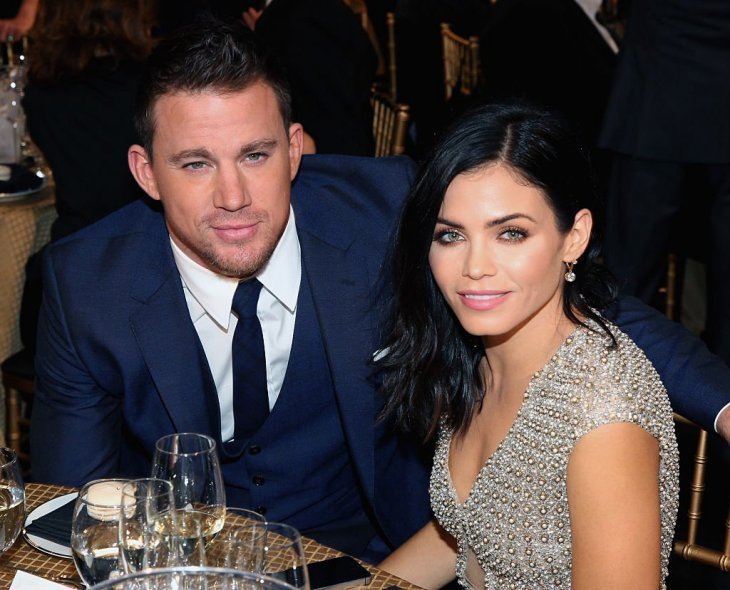 Sources for Us Weekly have confirmed on April 4 that the couple still live under one roof despite giving up on their marriage.  The source said the exes still have so much love for each other that they even continue to support each other by attending events together. 
Several reasons for their split have emerged since they surprised the world with its announcement.  Some say it was due to bitter fights, others speculate Channing cheated on his wife with his 'Magic Mike XXL' co-star Amber Heard. However, sources also believe the couple's separation had nothing to do with any scandal or major drama but was in fact just a result of their growing apart and their relationship evolving from being romantic to mere friendship. They realized after nine years of marriage that they were better off as friends than spouses. 
The pair first met on the set of their 2006 film 'Step Up.' Three years later they married, and in 2013 welcomed their daughter Everly, now 4. The last time they attended a public event together was in March when Channing promoted his film 'Smallfoot' at the 'Nickelodeon Kids' Choice Awards.' They even brought along their daughter to the event. 
On Monday, April 2, the couple announced their separation by posting identical statements on their Instagram accounts. They explained that despite the fact that they have "lovingly chosen to separate as a couple," they insisted "absolutely nothing has changed about how much we love one another" but that love is "taking us on different paths for now."
The couple also stated that they would no longer be making any comments about their split following their statement and thanked their fans for respecting their privacy. 
For now, many can rest in knowing the pair have remained friends and no love is lost between them. If they are indeed still living together, there's a great possibility they would one day find their way back to each other again.