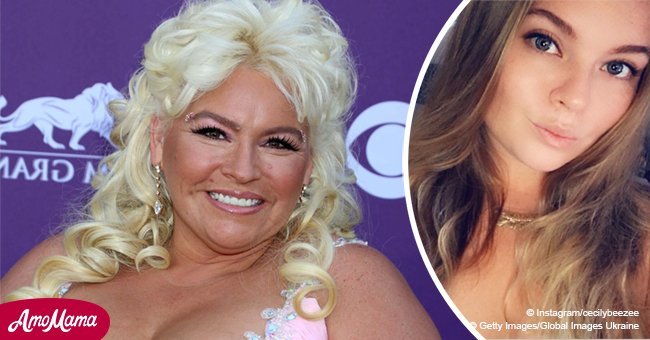 Beth Chapman poses with 'mini' daughter and she is a copy of her famous mom
The family spent the long weekend together, and it looks like they certainly enjoyed the time in one another's company!
Beth Chapman and her 24-year-old daughter, Cecily Chapman, shared photos of themselves celebrating Easter weekend with the Easter bunny and colored sunnies filter on SnapChat.
As reported by Pop Culture, the pair could be seen pouting away with tilted heads in the photo.
"Fooling around with [Cecily] Happy Easter my mini fo sho," Beth captioned the shot.
The family has had its differences in the past, but had put them behind them before Beth was diagnosed with throat cancer in the summer of 2017. She had to undergo a risky throat surgery to get rid of the Stage 2 cancer.
Even then, there was a good chance that the cancer would stick around post-surgery. It was a great relief to the entire family when she was declared cancer-free just a few weeks later.
Fans of Beth and her husband Duane "Dog" Chapman's former A&E show, Dog the Bounty Hunter have been hoping that the couple and their exciting show would be making a return to television once Beth was declared healthy.
The couple did appear in a two-hour special, Dog and Beth: Fight For Their Lives, in November 2017 that showed their luckily short battle against Beth's illness.
That return only reignited fans' hopes that Dog the Bounty Hunter would be renewed. The show continues to have reruns shown of the 8-season run from 2004 to 2012.
While the couple have expressed interest in returning to reality television, they have formally announced that their bounty hunting days are over, as the job is too dangerous and stressful to provide any hope of longevity.
"We have small children, we have people counting on us. It doesn't mean that our stance on the criminal justice system has changed, it means that we may want to change," Beth stated of their stance.
Please fill in your e-mail so we can share with you our top stories!