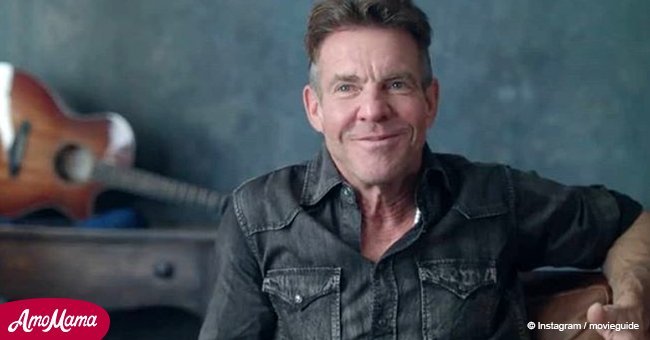 Dennis Quaid lost faith in God after a drug addiction. Now he has made his final choice
The talented actor had been struggling for years and only found the answers he was looking for when he was cast for a movie.
Dennis Quaid is an amazing actor with a great God-given talent. He has done numerous roles and he had become a household name all over the world.
Despite his fame, Goodfullness suggested that Quaid is a very introverted guy.
Over the years, he had sparked controversies that had smeared his good reputation in the Hollywood industry.
People have marked him as a person who was struggling with drug addiction.
As a young child, Quaid grew up in a religious family in Texas. His family spent their Sundays going to a Baptist church.
During his college years, he decided to drop out and pursue acting. He knew at that point that attaining a degree just was not destined for him.
Eventually, he moved to Hollywood. The beginning of his acting career was rough for him. He had a hard time landing roles and getting acting gigs.
His luck changed when he was cast in Breaking Away. Because of his performance, he earned critical praise and later on, landed a role in The Right Stuff as Gordon Cooper.
Quaid became one of Hollywood's A-listers shortly after. He received projects here and there.
Unfortunately, he somehow lost his way and found himself drowned in the darkness as he struggled with anorexia and drug addiction.
He fought hard in battling his demons. He was determined to bring back his old and healthy self.
After quite some time, the actor gained 40 pounds and vowed never to indulge himself in his previous bad habits.
Although he was clean and healthy, he still struggled to rekindle his relationship with God.
When Quaid was nearing his 30's, he began to find his way back to Him.
He started to write a song for his mother, which he called On My Way To Heaven.
No matter how hard he tried to work on the song, there was something that stopped him from doing so. It was as if his motivation to reconnect with God was not strong enough for him to finish the song.
Everything shifted when he was cast in a movie 25 years later.
He landed the role of Arther in the film, I Can Only Imagine.
It was only then that he was able to rekindle his faith in God and he was able to finish the song.
Please fill in your e-mail so we can share with you our top stories!