Megan Fox and husband Brian Austin Green flaunt sculpted figures in swimsuits during holiday
Megan Fox and her husband Brian Austin Green flaunted their toned bodies while on vacation.
AmoMama shares with you details of Megan Fox and Austin Green 's recent appearance together as they showed off their stunning physiques while on vacation on Hawaii from a post by Daily Mail on April 4, 2018.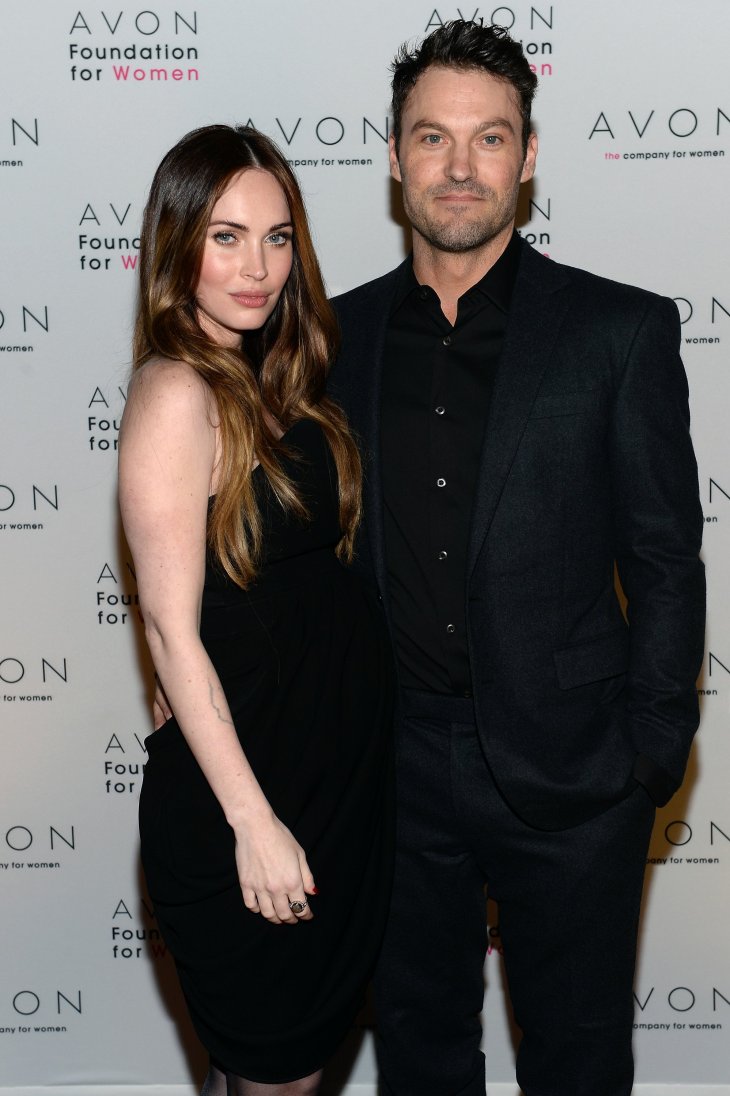 Actress Megan Fox and her husband of almost eight years might have encountered a major trouble in their paradise just before their third son was born but recent pictures of them show that these two have conquered whatever life threw at them and are still very much in love with each other.
The lovely couple looked so in love as they enjoyed a vacation together in Hawaii, where they got married back in June 2010. The lovebirds flaunted not only their perfect love but their ripped bodies in their beachwear as they strolled hand-in-hand in the sand.
Megan Fox, mother-of-three, showed off slim physique in a colorful Diane Von Furstenberg striped bikini that put her luscious assets on full display. The 31-year-old looked like she was enjoying the beach as she gracefully rocked the two piece bikini that flaunted her pert derriere and toned midriff.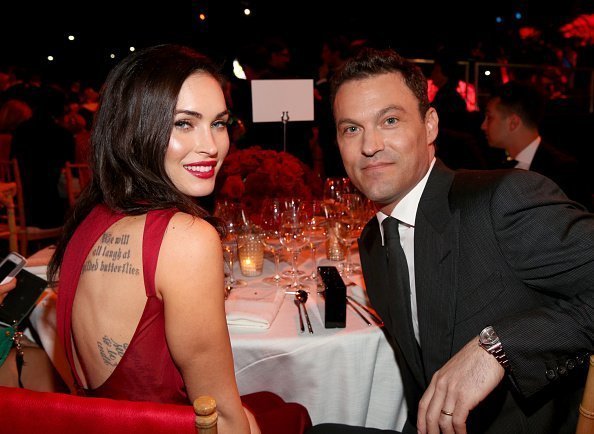 Her long brunette hair was parted at the center as it flowed to her shoulders and her face was mildly madeup.
She had a straw hat in her hand which she never wore during the beach stroll and a pair of fashionable sunglasses to protect her eyes from the sun.
For photos of Megan and Austin on Vacation, see HERE
Brian, on the other hand, looked like a tall glass of milk in just beach shorts as he revealed his ripped abs and the several inklings that decorated his awesome body.
The parents of Noah, Bohdi and River looked like teenagers in love as they stole kisses from each other and shared hugs during the stroll.
Megan and Brian were seen taking turns to apply sunblocks on each other in a romantic manner.
Megan and Brian's marriage hasn't been a bed of roses all the way as they broke off their first engagement in 2009 before getting re-engaged and finally tying the knot in June 2010 at a beautiful ceremony in Maui, Hawaii.
What a beautiful, strong couple!