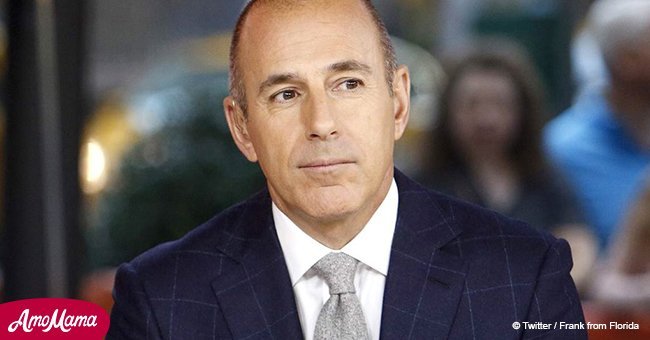 'Disgraced' Matt Lauer reportedly avoids contact with loved ones, prefers another lifestyle

TV anchor Matt Lauer was fired from the NBC News network after a colleague accused him of sexual misconduct.
On April 3, 2018, his first wife, Nancy Alspaugh, reached out to the media and expressed her concern for Lauer's wellbeing. The couple was married from 1981 to 1988.
As reported by Entertainment Daily, Lauer has withdrawn from the limelight since news of his sexual misconduct became public.
More victims have since then stepped forward, including a former colleague who claims that Lauer raped her on a chair in his locked office in 2001.
According to reports, the woman passed out during the ordeal and woke up several hours later, still in the chair. Lauer even arranged with his assistant for the woman to be taken to a nurse.
Alspaugh said that Lauer is withdrawing from his family and friends, preferring to spend time alone. He also sold his Manhattan apartment for $7.35 million.
She is concerned about his wellbeing and wishes that Lauer would reach out to her. In the meantime, she is 'letting him have his private time.'
His first wife admits that she was shocked when the news made headlines in November 2017 and described her ex-husband as 'such a stalwart at that network and in that job.'
She also claims that he was a charming person and believes that some of the rumors surrounding the case may not be true.
"The selfless, giving part of him, which people tend to forget whenever this kind of a situation comes up. He would give you the shirt off his back if you really needed it."
Nancy Alspaugh, Entertainment Daily, April 4, 2018.
One person who doesn't agree with Alspaugh's sentiment, is Lauer's second wife, model Annette Roque. If sources close to the couple can be believed, Roque is planning to leave Lauer.
Soon after he was fired from NBC News, Lauer said in a statement that 'some of what is being said [...] is untrue' but added that 'there is enough truth in these stories to make me feel embarrassed and ashamed.'
Please fill in your e-mail so we can share with you our top stories!