Mom faces backlash for bathing with pre-teen sons. She tried to explain her deed
Many parents do wonder about the right age to let their children do tasks on their own.
A mother has sparked a national debate when she revealed that she still bathes with her pre-teens sons, reported Shared.
Every parent will give a different answer to when children should be allowed to do daily tasks on their own. A mother was accused by her own mother for 'abusing' her son.
The grandmother argued that her daughter needs to separate herself from her grandson because it was abusive to keep him relying on her. The mother was breastfeeding with her 11-month-old son.
It is an age that requires affection and nutrition that only a mother can provide.  Many felt that the grandmother was being unreasonable. But another story is definitely an eyebrow-raiser.
Lauren Libbert said that she was following her family tradition of bathing with her two sons aged 10 and 11 years old. She said that there was "nothing to be ashamed of" and that people need to be more open with their children.
Libbert said, "If they're happy with it, we'' have a bath together maybe once a week. It's something we all enjoy."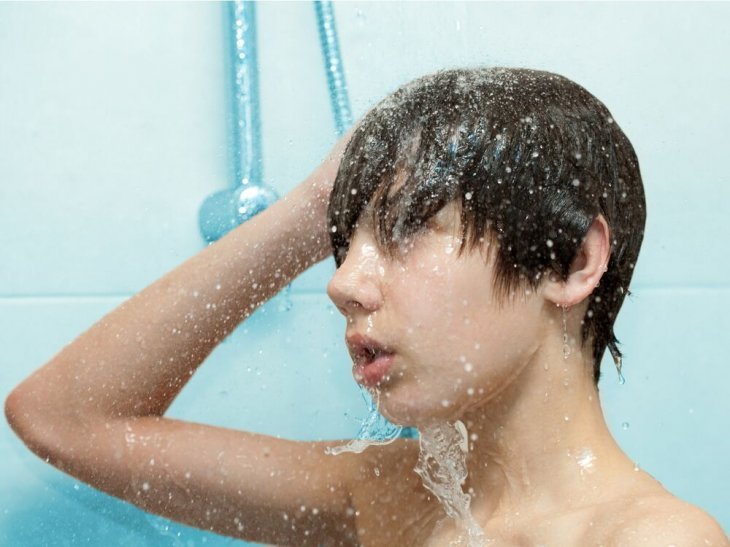 According to her, bath-time was an opportunity to spend more time with her mother and that she grew up that way and finds it completely normal.
She felt it was "natural" and there can be nothing more natural than being naked in the privacy of their own home. She added that her boys are fine with it.
The family has a tiny bathroom and they are all comfortable being naked around each other.
However, not many seem to agree with her. While some thought it was an inappropriate behavior, others said the debate was being 'over-sexualized.' One Twitter user noted that there was no harm if her sons were comfortable with it. 
Life coach Ben Edwards, who appeared on The Morning, explained that parents should never be naked around their children saying that it could lead to a lot of confusion for the younger ones.
He added that the boys will "undoubtedly be taunted" in school now that their mother revealed this to the nation. He termed her decision to open up about it as bad parenting.
Some users on social media said that if the genders were reversed if it was a father bathing with his 12-year-old daughters, more people would be divided on the issue. 
Though many seemed to have their own ideas on parenting, Libbert made another shocking revelation. She said that the boys had become more intrigued with her body. They ask a lot of questions about her body.
The mother added that she would take their lead in case they start to have issues with being naked. She believes that it has made her more comfortable in her own skin and it was an amazing gift to give one's children.